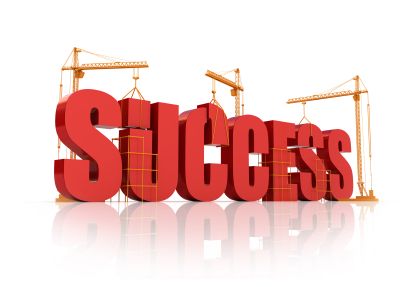 ALTHOUGH STARTING a business is relatively easy, so long as one has a plan and resources, running it and ensuring that it remains successful can be difficult.  For most businesses, they have a wrong start and are never able to become a success.  However, there are tips that one can use to ensure that they build success from ground, up.  They include:

Products

When planning to start a business, there are various products that one may wish to offer as they feel that they will be successful.  However, one needs to gauge their customers and the market.  This will enable them to decide on a product that consumers will be interested in purchasing.  This ensures that one always has customers and this, in turn, will lead to increased profits.

Cash Flow

Success in most businesses is usually measured by the amount of cash that is in circulation as this will help to feed profits.  One needs to find ways in which they can pump in more money into their business or by asking for advancements on work that has been done.

Costs Reduction

A business can be run down if its expenses are higher than the profits it is making.  This can be avoided by ensuring that expenses and overall costs are on a lower side.  For businesses that are just starting, one can use furniture that has been used before as it is not expensive, then refurnish much later.  One can also be creative on means by which they can be able to negotiate prices with their vendors such as paying them up-front.

Estimations

When planning for numbers, an individual needs to consider that things may not go as planned.  Therefore, one needs to be generous in their estimates such that their expenses should be a bit higher than they want them to be, while their revenues should be on a lower side.  This is because when one is starting a business, they are more likely to have many expenses and little profits as business may be slow initially.

Sales and Marketing

Most businesses today attract more customers when they put their products on sale so that consumers can try them.  After this sale period is over, a business owner needs to find ways in which they can generate leads that will help them sell more.

Profits

A business owner needs to find ways in which she can increase her profits but still ensure that her costs are low.  This can be done by getting new leads and converting them into customers.  They should also ensure that they are able to maintain their customers as they look for more ways of getting new ones.

Coach
Above all, it is imperative for a business owner to have someone who can coach them or be able to give them advice.  This will ensure that all decisions that they make will be beneficial to their business.  An individual should also have a sense of business so that they can be able to identify more business opportunities.