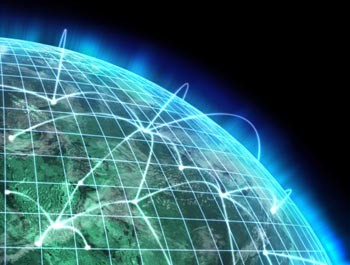 IN THE BEGINNING, every small business struggles to look like a solid, reputable company.  The appearance of stable success helps generate more business by adding a level of credibility and trust in the eyes of your customers.  Most of all, it helps small businesses interact with larger players within their industry.  Working on a limited budget?  Don't lose hope; there are a few easy steps that can be implemented to immediately make a business look solid, successful and professional for little to no cost.
A good first step is to go to a UPS Store located in an area of town or a specific city that you would like to have a business address.  When you get there, setup a mailbox in your business' name.  If it happens to be out of the way for you to get there, simply set up mail forwarding to your actual address.  It is important to seek out a UPS Store because they accept mail and packages from all carriers, unlike the post office.  Also, remember that if you get a PO box from a post office, you will have a PO Box address, which isn't professional-looking at all.  If anything, it looks shady and makes people doubt the legitimacy of your business, which is the exact opposite of what you want.  How would you like to do business with an organization that advertizes it's storefront as a tiny metal box?  Most mailboxes set up through UPS stores allow the box owners to use the physical address of the store, followed by the mailbox number written as Suite (#), just the same as if it were a suite in an office building.  Most people assume that an office suite is a Class A office space in a nice part of town.  See, you're moving up already! 
Another smart move is to setup a VOIP or "Voice-over Internet Protocol" number.  These 1-800 numbers are great because they are very inexpensive and add another professional component to a small business.  Most people associate toll-free numbers with larger firms and Fortune 500 companies.  Now, with a VOIP number, individuals and small businesses can have toll-free numbers for as low as $9.99 a month through companies like Ring Central. 
Virtual Receptionists are the next step to maximizing your phone presence.  Most voice-over (VO) specialists charge about $50 for every 75 words.  You can hire someone, male or female, from anywhere in the world, depending on what type of voice you would like answering for your business.  With a foreign-accented message, you've just added an international component to your business.  These pre-recorded answering messages can be coupled with interactive response systems that allow callers to enter an extension or select departments from a menu such as "Sales, press 1, Customer Support, press 2," etc.
If you already have a website, fantastic!  You'll be able to take advantage of this one.  Set up contact emails for individual departments or services within your small business.  Don't worry about the size of your small business or how many email accounts you setup.  This helps give the appearance of a large, compartmentalized company.  Best of all, you can forward all of the email addresses into one central account that you can easily check by yourself.  For example, sales@yourwebsite.com, support@yourwebsite.com, HR@yourwebsite.com, admin@yourwebsite.com, etc.  The list can go on and on.  Just be realistic and think about what makes the most sense for you and your business.
In about five minutes, you've learned how to place your business anywhere you want, add international notoriety, and add big-business function, all for an extremely low cost to your now-growing small business.  You've learned how to take advantage of options that you didn't even know where available to you.  Here at Expert Business Advice, this is what we're all about:  Giving you the best advice to maximize your business' potential.  Work smarter, not harder!