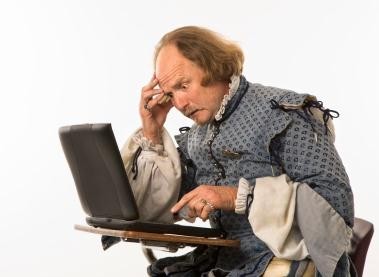 CREATING AN eBOOK will give you a professional edge in relation to others in your industry. Anyone who says, "yeah, I wrote a book" carries an immediate expert persona. This is because history has erected the statue of the writer as being wise--so wise that other people will pay to read his or her knowledge. 

What most people don't know is that the majority of published writers have either themselves paid, or sacrificed a staggering percentage of their revenue to the publisher, in order to get published. While this was relatively common in the paper-and-ink publication days, it is becoming widely common in the electronic age. Why? Because it's cheaper, faster and easier. The invention of word processing programs and the Internet got us 99.9% of the way. 
Despite the simplicity, the title of "published" author, contributor, writer, whatever, still carries just about as much weight as it did in the days of Aristotle, Shakespeare, Twain, Hemingway, and now…You!  
But I'm in business!  I don't care about being a published writer!
Here's the deal: It's not about the writing; it's about the expertise and subsequent perceived persona. The moment you become an expert in a particular field, you will attract many people to purchase your products and/or services or patronize your business. You probably already have the knowledge about something. Put it on (electronic) paper and become an instant expert!  
For instance, you come up with a certain idea on how to manufacture a certain product in your industry; you will be recognized for your expertise on that particular subject. If you can't write on a publishable level or don't know the mechanical process of your fabrication to an expert level, get in touch with a free-lance editor who can give your writing a facelift for a minimal fee, call your book a 'beginner's guide' and tell people that your target demographic was laypersons who just wanted to learn the basics.  On whatever level you produce your eBook, you will be recognized by people as a person who can assist them in matters regarding business, by coming up with different varieties of ideas.
Once your eBook is finished, you can seek out an online publisher of eBooks and peruse the publication packages they typically carry. For most publishing companies, if you can do most of the leg-work, such as editing and cover art design, and rely on them solely for distribution, you can get the job done right for a very low fee. If you decide later to publish your eBook in print (hardcover or paperback), most online publishers can assist you with that, too.