Why SEO is So Important to Your Business
When it comes to Internet popularity, SEO is like jet fuel for your business. Here are some reasons why you need it and some tips on how to use it!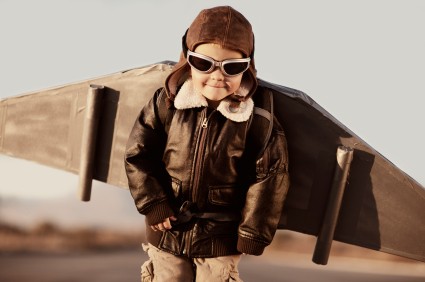 IN RECENT YEARS, search engine optimization (SEO) has become the new hot topic in discussion circles regarding business growth. SEO is now widely used since it dramatically helps businesses achieve success by increasing website traffic and improving search engine popularity.  "SEO" simply refers to optimizing a certain site in order for it to be recognized as important and relevant by search engines like Bing, Yahoo! and Google.  It is magnified by using keywords that are relevant to the topic of the site.  A business' website that is search engine optimized will get a very good ranking since the keywords found on the site will pertain to the site itself.

SEO is important because:
There is a certain targeted traffic that is made easier by search engines.  When you want to find something or want the answer to a question, where do you go? Your favorite search engine, right? "Google it!" Broken down, this is done by the use of keywords that you need to know more information about.  There is so much information in the Internet that what you would like to know about has already been placed in the search engine, somewhere.  These search engines are aimed at directing the users to already invented pages and by optimizing your website, the search engines will place you at the top of the list of relevant sources when people search for the keywords that pertain to your website.
SEO has no time to take breaks and the Internet never closes.  Anyone wanting to access search engines at any time so as to get the information placed there is always liable to get the information they are looking for, day or night, in any time zone on the planet.  Simply put, your business might be closed for the day, but your SEO process is working while you sleep to get customers in the door tomorrow.
SEO is one of the primary contributors of the growing economy in more than one aspect.  It rakes in a lot of money by the incorporation of the Internet in mini-technology such as the iPad and mobile phones.  These gadgets have made accessing the Internet much easier and people are now able to go to search engines anywhere and at any time.  What this means to you is that the growth of the economy (your business) is made easy by factors such as these.  Mobile phones having Internet capability and enabling the search engines be accessed easily only makes it easier for a search engine optimized website to reach more people, faster.
Being ranked in a search engine such as Google earns one an elevated level of trust as it is proven that there is credibility about you.  About a year ago, Google decided that they were no longer going to credit websites that featured "recycled" information as being reputable and/or important. In their own quest to better humanity, Google decided that they were only going to reward sites that feature relevant, original content as important. In Google terms, "important" means "popular." SEO also makes it easier for customers to bookmark your website.
SEO is the door that connects your business to success via search engines and customers willing to be a part of the community buying and looking up the information. If you have an
Internet-based
business, SEO is a must.