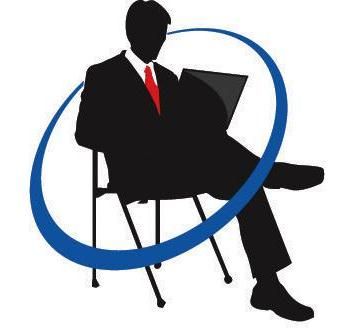 IT'S PROBABLY SAFE to say that sometime during the course of this week, most of us will shop at one of those mammoth stores near our homes to pick up groceries, house wares, or home improvement items to service our various needs.  Personally speaking, I think the best way to describe those "big box" store experiences would be that it is an acquired taste. Millions of products located on countless aisles, dealing with the subsequent difficulty factor in locating customer service assistance, and of course, hundreds of people at any given time battling for "pole position" in a handful of available check-out lanes. It can be a harrowing experience, at least for me.
Most of the companies I have either owned, invested in, or consulted for in the past have been small-to-medium sized organizations that were scaled appropriately for steadfast customer retention numbers, acceptable representative-to-client ratios, and effective quality control.  However, during my professional career, I had always marveled at what it would be like to work for, or even own, a huge conglomerate that was colossal in size and scope. How do they maintain a level of service that is acceptable to their customers? How do they truly understand their clients' needs? Are they in touch with what is really going on at each of their locations? 
For me, there tends to be a love/hate relationship with really large companies; whether they are the big-box retail stores, gargantuan insurance corporations, or multi-location national banks. Here's the good side: 
Huge selection of products and services
Multiple locations in every city
Great pricing, frequent sales, special offers
One-stop shopping capability
Extended hours
With every plus and positive these conglomerates deliver, there tends to be the ensuing round of negatives to follow:
Busy places; so busy at times that the shopping experience becomes a chore
Difficulty finding informed and caring staff many times—if they can be found at all
Customer service at some locations are vastly different experiences than at other locations
Out of stock items can be a way of life
Quality control from a customer perspective can be non-existent at times
Although, I have been on both ends of the spectrum regarding my experiences with most monster-sized companies I have dealt with, I would still rate them as acceptable. However, as an entrepreneur, I have always shown favoritism to the smaller business; the "Mom-and-Pop" store, if you will. For the most part, small organizations have to deliver certain things in a bigger way than the big boxes do in order to stay competitive. One of those things is over-the-top customer service. This is usually to compensate for a slightly higher price or possibly the smaller selection they can deliver when compared to the big guys. Additionally, it is the single-most effective way to create customer rapport. 
I have always valued excellent customer service and product knowledge over price. This is not to say that both cannot be obtained at a big box; it is just more difficult to locate, hence, more work for me. And, of course, this is just the opinion of one person. 
…Enter my newest venture. 


When Expert Business Advice was in the planning and development stages, one of our main concerns focused on circumventing the "big-box dilemma," as we called it. How could we deliver a product to the masses that encompassed everything customers liked about the big box stores (endless information, products and advice) and the individual attention to detail through communication and service like the "Mom-and-Pop" operations?  Turns out, it wasn't that difficult at all.
Like any other start-up, we went online and searched out our competition, large and small. What we found were several quality sites and sources of business-related materials for those searching for specific items. We also found many not-so-helpful online destinations for business, too. What we learned from our research was that we needed to develop a comprehensive and innovative website for businesses and entrepreneurs that provided news, information, expert advice, and productivity tools for success in the marketplace. We also had to deliver personalized service and difficult-to-find information to those seeking very finite solutions. 
Mission accomplished. 
Only several weeks old, Expert Business Advice has already welcomed thousands of visitors to the site. And just like the big boxes, we are continuing to add new features and services every day. Soon, you will be able to research new business opportunities for yourself if you desire. You will also be able to use numerous calculators and widgets to help you comprehend your next business decision. Future expansion includes a radio network full of special programming and interviews with business leaders, experts and celebrities from around the world.
The Mom-and-Pop feel will reign supreme at the same time. Ask us a question and get a personalized answer. Locate businesses in your local area to help you with your professional needs. Learn and grow from reading original, cutting-edge articles and viewing the latest news, all from an internet connection anywhere and at any time. Then, let us know what you think…and we will listen.
For the guys who founded Expert Business Advice, it was simple: 
Build something we could be proud of and could continue to expand indefinitely for the benefit of the customer 
Deliver the best possible resources to those who seek it, all from a single destination 
Take ownership of our work and stand by it
Make every single item on the site original
Developing a site that melds both types of business models was crucial for us. In fact, it was the only way; and we have been very encouraged and appreciative of the feedback we have received thus far. This is a perfect gauge for telling us we are on the right track, as our mission is to do the same for you. It also assists us from wavering from our original goals. Our slogan says it the best: "Experts Create, We Deliver, You Apply."

So, why did we create this site?  Quite frankly, because we had to.