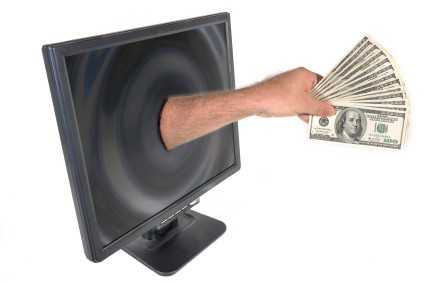 IN THIS INTERNET era, more businesses are going online for advertising, professional services, and even the movement of their products and services.  For those businesses that do not already have a website, you're setting yourself up for major disappointment and are missing out on a lot of business potential.  If you wish to see your business expand in ways you never thought possible, don't waste another day without a valuable website for your business.
You need to have a website for your business that will be much more than an informative one.  You need a website that will capture your customers' attention with its content and draws them to come back or purchase your products and services.  If you already have a basic website that features little more than contact information, you are only just a few steps away from experiencing a whole new way of doing business through your website.  Follow the steps below and you will be successful in creating a valuable website for your business:
First, you have to conduct research and develop a plan.  This is usually the first step because it will be like a road map on your journey to success.  A plan that has been well-drawn up will act as a guide even in your future endeavors.
The second step is to either decide on hiring a professional IT expert or build your website singlehandedly.  All that matters is the end product. If you can honestly manage it yourself, then have at it! If not, however, don't be afraid to get assistance from a pro.
Next, start putting together the tools that you will need in the assembling of your website.  If you do not know which tools are required, you can just search online or ask any technician near you for some advice.
Then, there is the major decision making.  You get to decide what kind of website you want, hence, being able to decide what kind of design you want for your website.
This step is crucial if you're going to build your own site. Learn all the code words, their functions, and where they can be applied.
After that, you will need to identify the software that will enable your vision to be portrayed on the website.
You now have to select the right type of shopping cart or a storefront for your customers to shop online, then be able to pay for their purchased goods at the ''checkout'' without having to feel compromised from a security standpoint.
Enhance and optimize your site so that it can be on search engines such as MSN, Google or Yahoo! by registering your business with them.
By this time, all the parts that will be used in your website are there and it's time to assemble them together.  Even the simplest of websites tend to be complicated when it comes to assembling so always keep an eye out for any bugs.
Now, this is the step that you have been anticipating: going live on the Internet.  This is d-day for you and your business.  It's like graduating from high school or college and joining the real world.  You can start a blog, launch a campaign for PR, or even buy ads that you will use for replacements that are better.