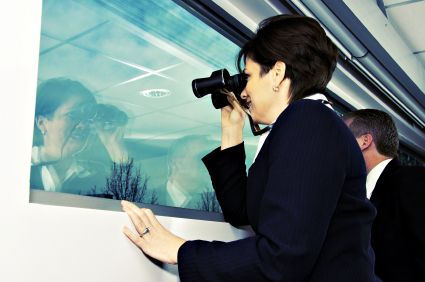 IN ORDER TO succeed in the business world, you need the best insights on what works and what flops.  This is especially true if you have a new business or an old business that is not fairing well.  In either case, you can choose to learn valuable lessons from your competitors.  By simply taking time to learn and investigate some of the factors that make their business successful, you can learn the basics of improving your business.  In order to carry out this research, you need to do the following.
Start by shopping the competition. This can be done with ease by carrying out online research, the phone book, and through verbal communication.
If they have websites, you should analyze them.  Search online and read about what competitors say about the goods and services they have to offer.  This is important as it gives you an idea on how to use the web as a marketing and advertising tool.
Read local newspapers on a daily basis and find out what special discounts, pricing policies, and incentives your competitors have to offer.  In the long run, this gives you an idea on how they stay ahead of competitors.
Rather than holding back, whenever you get the opportunity, mingle with your competitors.  Attending meetings and industry seminars is one of the most reliable ways of mingling with competitors in non-threatening surroundings.
There are some businesses that fair well because they have built a high level of visibility in the community.  Therefore, find out if they are part of any community activities or local charities.  Also, research to find out whether they are exhibiting their products and services at community expos or trade shows.
While the prospect of learning from competitors might seem like the most natural thing to do, most business people shy away from it.  Yet, it makes perfect sense to determine the essential aspects that can be learned and apply the ones that make sense.  However, most business people study the weakness of competitors and afterward, they overlook the possibility of incorporating the strengths.  The reason behind this is that business people have become victims of crude mockery and vilification.  Consequently, it is rare to celebrate the boldness of competitors, their ability to organize things, and execute and implement them.
True, it is easy for business people to look at some of the best practices that are outside the industry and category they specialize in and this is because they are not locked into combat with such industries.  In addition to this, most business people take their businesses personally, thus making it almost impossible to learn from other people, especially competitors.  To get a head start and correct your mistakes, take that first step by researching on some of the smartest moves made by your competitors.  If you have a senior management team, ask them to do the same as well.  This will be the first step that will propel your business into higher heights of growth.  Always take time to identify the patterns used by your competitors in order to draw your next move.