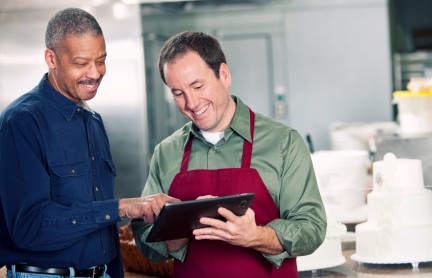 RUNNING A BUSINESS can be tricky.  It requires individuals who are dedicated, committed and have a positive attitude.  Additionally, customers are very important in any business.  Without the right client base, you are bound to experience loses.  However, with the right client base, you will trade smoothly, profitably and successfully.  One of the key and most crucial factors to running a profitable business is building customer loyalty.  Your goals should therefore be to learn how to build, maintain and grow your client base by having the best customer loyalty.  It pays off to know how to build customer loyalty as a business owner and below are tips that will help you to achieve your goals.

As they say, loyalty starts with the business owner.  It is imperative to focus on the first and last moments of your experience with customers.  When customers visit your business, welcome them in a respectful way.  Let them feel comfortable with you and your business.  Ask them what they would like to be served and if there is any negotiations to be made, be humble and use a respectful tone.  Treat them kindly and when they are leaving, remember to thank them.  Let your customers feel that they are always welcome and rest assured that they will always visit you for the products and services you offer in the future.

Additionally, be there for your customers when they need you.  Be prompt when serving them.  If a client places an order for certain products, be punctual and deliver them on time.  When you deliver quality services, your customers will always find a reason to visit you.  Therefore, learn to deliver quality services at the right time.  It is also important to promote good communication and allow room for personal interaction with customers.  The Internet is one of the best places where a business person can communicate efficiently with customers.  This can be done via mail and social networking.  You can also interact on the phone to learn of what your clients think and expect of you.  This helps to build excellent customer loyalty, hence, enhancing your chances of running a business successfully.  

As a business owner, you can also build customer loyalty by keeping track of customers' personal details.  Call customers to learn how they are doing and to know whether they are satisfied with the products and services you offer.  Inquire on how they are fairing and they will feel honored and appreciated.  They will love to be part of your business, therefore building an excellent client base and customer loyalty.
It is also very important to use a language that customers can easily understand.  This is especially when designing a marketing campaign.  More importantly, be an example to all employees and show them how to deliver the best customer service.  Know what your customers want and train your employees to offer services that meet and surpass their expectations.  With time, you will have the best customer loyalty, hence in a better position, to run a profitable business.