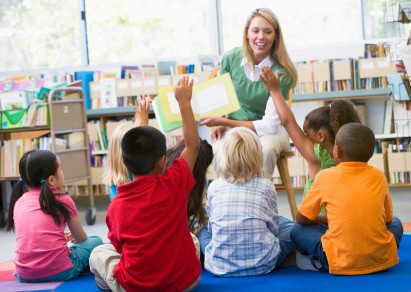 AS THE MOTHERS of young children continue to search for formal jobs outside their home, there is a high demand for day care centers. This situation is partly because of the present economy difficulties and also because of the high rates of divorce. After the divorce, a single parent usually has no options other than to seek formal employment so as to provide for the kids that are under his or her legal custody.
Most market and investment analysts expect the demand for daycare centers to continue to increase. The demand for this business is thereby continually growing. Although some companies tend to operate some daycare centers, most mothers prefer leaving their children at the daycare centers that are located near their homes instead of those that are near the place of work. 

If you want to start a daycare business to meet this heightening demand, you should first preview the regulations of your state and local governments. Most states require daycare centers to have a licensed and properly trained teacher for children numbering between 15 and 20. Other states may additionally require a licensed nurse within the daycare premises. You first need to know the regulations that are enforced in the area that you want to set up the daycare business and then design the business plan in order to meet those regulations.
In practice, you can begin by operating a babysitting service.  By learning from and expanding the profits that you have realized and also through the long term benefits of the establishment of quality image, you can establish something bigger. That's how I got started. It is recommended that you begin small with the babysitting service and then build upon the progressive successes. As the business continues to expand, you will need to rent a bigger and better facility that can house all your needs.
You may also try the shoestring strategies of setting up this business.  After developing the business plan, you may approach a labor union or church to sponsor you.  Some sponsors may even provide some financial assistance, other than word-of-mouth and endorsement.  The arrangement for some sponsorship or partnership agreement with a local organization can help in the solving of various problems not only in terms of space, but also in the start-up costs.
The daycare center business is chosen by most people because it is the business that allows absentee ownership. It can also be owned by several people or groups.  Its management is easy, especially if you employ attendants that are experienced and comply with the other relevant laws and regulations.
Depending on your finances and the city sign ordinances, you should hire a good designer to develop attractive signage for your daycare center. You should advertise the day care center name, the hours that it operates, whether drop-ins are accepted, weekenders, overnighters, and the contact details. The sign should provide the right basic information about your daycare center.