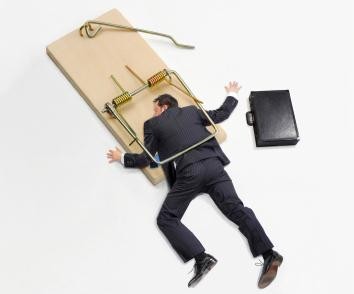 FAILURE IS SOMETHING that every entrepreneur should be prepared for since it's just part of business.  Very few successful ventures commenced by hitting the ground running and flourishing perfectly without hitches.  Most likely, they had to pass through a few pitfalls and then pick themselves up for eventual success later on.  What separates a success story from ultimate failure in this case is how well one is able to pick him/herself up again after a fall and still register ultimate success.  This usually happens even to people who are very much seasoned in this particular business.  To benefit in this particular sector, you need to seek advice from others who are into the same business so that you can gain significant insight to boost your business from any eventuality that may result. As such, there are various things that need to be taken into consideration.  

Always accept your particular faults and seek help from others who are more proficient in the area that you have failed such that ultimately you may be in a position of experiencing success on a comprehensive range.

When you experience a disaster (we all do), fully accepting that the problem exists is your very first step toward ultimate recovery; denial would be the thing to beat in this particular case. While corporate catastrophes come in all shapes and sizes, always keep in mind that if you didn't just do something to bankrupt the business or send yourself to prison, it could always be worse. Don't have a breakdown in the middle of a catastrophe before you've begun measures to fix the problem. History has shown us that almost everything can be recovered from. In fact, even bankruptcy doesn't necessarily mean the end of a business.   
Once the problem is under control and the business is back on track, take time to reflect on what went wrong during your initial business undertaking and then make active decisions concerning what needs to be done such that this kind of predicament will not be repeated again in the future.