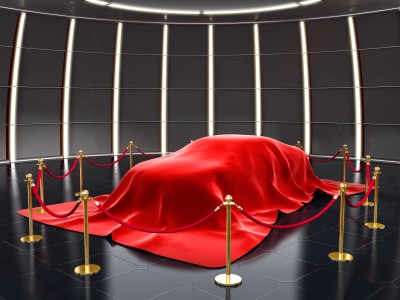 UNIQUE INVENTIONS brought to the market can result in a huge financial success. You may have a creative idea, but coming up with a perfect invention can be daunting. To bring an invention to a market, you need to plan very well. First, you need a strong foundation for your invention to be successful. Actually, many entrepreneurs cannot create an invention to make their business successful. Sadly, they introduce goods and services in the market without identifying purchasing habit. There are various steps that need to be followed strictly for the invention to be successful. They include the following:
Classification of goods and services being offered
Definition of available marketing strategies
Description of the entire business
What is compelling you to bring an invention to the market? Will the invention have positive impact in the growth of your business? Can you base an entire new business around your invention? These are the questions which should always ring into your mind. There are also various other things to consider when bringing an invention to market. They include the following:

What is the Invention About?

You should be in a good position to refine your invention. The ideas should be stated clearly. However, you conduct research to get more ideas. The research can be entirely offline, although the Internet can also act as a source of information. What makes many entrepreneurs fail is that they are in too big of a hurry. They introduce products or services before knowing the condition of the marketplace. It is imperative to allocate enough time for assessing the products as well as marketing strategies. Before coming up with an invention, evaluate your skills and experience. This also involves designing a business model. Identify any form of competition and how to address it.

When assessing the condition of the marketplace, it is mandatory to identify potential customers. Know their needs and requirements. As an entrepreneur, you need to carry out business research by finding out marketing megatrends. Direct contact with customers is also essential. You need to talk with customers directly to know what they prefer. Also, identify products which customers frequently use including activities they mostly participate in. Match these with your invention. You need to plan yourself. Plan how to attract people who will utilize the invention. Also know what the invention shall bring the most customers.

Safeguard Proprietary Information

You need to assess the type of people who are likely to use the invention. When introducing any invention, you will need support from other parties so that propriety information is secured. You need to protect the ideas you have from other people. That means people offering you support should be trustworthy. Do not trust anybody, even your close associates. They make leak your ideas to other entrepreneurs or develop them themselves. You need to get them to sign disclosure agreements before sharing your ideas with them. Usually, enough duration is allocated to enable you to make conscious decisions before signing disclosure agreements.

Design Marketing Plan
You need to come up with a marketing plan so you can sell the invention efficiently and effectively. You can also get certifications for the invention from other corporations by using the marketing plan. Marketing of goods and services needs lots of effort since incidences of risks are very high. It is for this reason extensive research should be conducted before coming up with invention.