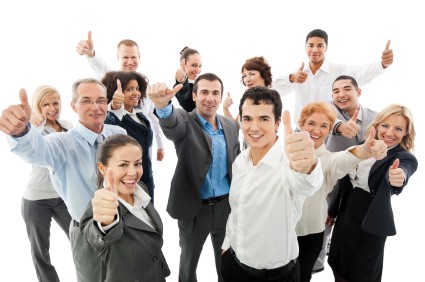 BEFORE WE elaborate on how to become a successful entrepreneur, we should first define who an entrepreneur is.  In simple language, entrepreneur refers to that person who is responsible for organizing, operating and assuming the risk of a new business venture. The world of today is quite different from the past; it is a world that needs a lot of focus so that you can see opportunities where others do not and utilize that chance to progress in life and business.
There are a few traits or characters that make the entrepreneurs different from other people.  These include the following:
They have great passion for whatever they do in life.
They have a high degree of enthusiasm in all their professional undertakings.
They do something with the aim of achieving their set goals.
They have very highly creative imaginations of coming up with workable business ideas.
They have a positive attitude in the building of businesses and relationships of business.
They make decisions quickly when they are faced by problem that needs quick action.
They are patient and never spontaneous. All decisions are calculated.
They are winners and accept nothing less.
An entrepreneur is a person who is always very pragmatic in solving the problems they come across in life.  Entrepreneurs believe that they have the solution to the problems they face.  They do not believe that other people should solve their problems for them. Even if they seek help and assistance in solving a problem, they always take the lead role.
The following are some of the time-tested and proven techniques of how to become a successful entrepreneur. If you follow these steps carefully, then you are a lot more likely than most to find success.
1.      Create your own unique entrepreneurial mindset:  
Before you can succeed, you should create a unique mindset which is aimed at achieving the things that you need in life. You need to first examine your present mindset and evaluate how it has led you to the position you are today.
2.      Learn from other successful entrepreneurs:
Most successful entrepreneurs are generally generous in sharing the secrets of their success. You should ensure that you read about the tips and strategies that were applied by other entrepreneurs; learn from them and devise your own pathway to success.
3.      Set goals and time frames of achieving them:
One of the great secrets of the world's most famous entrepreneurs is the setting of goals and the time frames in which these goals must be realized.  Set goals that you need to strive, work and think before you achieve them. You should however not set goals that are not realizable.
4.      Make creative choices  that can enable you achieve your desired goals:
After creating your unique entrepreneurial mindset and learning from other successful entrepreneurs, you need to make the creative selection of those choices that can enable you to achieve the goals that you have set within the shortest duration possible.
5.      Engage in activities that increase your level of awareness:
To be a successful entrepreneur, you must remain informed and updated on the latest market developments and entrepreneurial opportunities.  You should therefore read many books, participate in entrepreneurship forums and conferences, and generally engage in any other activity that improves your personal awareness.