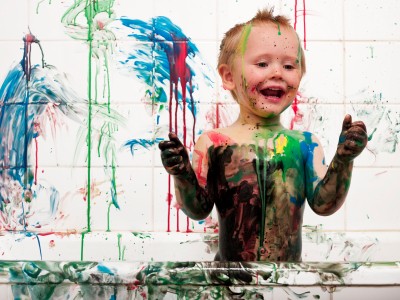 STIFF COMPETITION faces the businesses of today. Every marketer struggles to achieve or maintain success, despite these harsh conditions. Corporate logos are used as identities to serve the purpose of representing enterprises. A logo puts a businessperson in a position where s/he is able to distinguish the image of the business from its opponents. Therefore, it goes on to play a crucial role in marketing the brand name of the business.

There exists a large number of techniques when designing a corporate logo. The internet gives a range of templates and will contribute a great deal to helping the marketer come up with an attractive trademark for the organization. Another logo creation option is hiring logo experts to do it for the organization. The experts work on a variety of formats to create a logo that is impressive and satisfies the organization's desire. This is achieved through a healthy interaction between the logo professionals and the client—the marketing wing of the organization. This way, the relationship fosters a defined understanding of the organization's nature. 

Also, it is essential to be aware of the philosophies governing and guiding the organization. With this knowledge, the logo design professionals can add a commendable definition to the organization's graphic symbol; they have the skills to add a deeper meaning to the brand name of the organization. These services present a client with an ability to review multiple forms of the graphic symbol. Reliable services permit a marketer to make necessary revisions of the trade mark if s/he happens to be dissatisfied. The panel of specialists also goes through systematic and detailed analysis for organizing an ideal and suitable graphic mark for an organization. A perfectly designed logo allows a bystander to ascertain the brand of an organization. All the above is feasible during the designing of an impressive logo for the company.

An imperative aspect to remember is that logo designs are supposed to be simple and eye-catching. The most effective and recognizable logos use simple color patterns and a readable text. It's counter-productive and unprofessional to come up with an unnecessarily flamboyant logo. As discussed above, having a professional design your logo is a prudent investment since the designers have the skills and training to make a logo that will suit your company. Again, it is necessary for the company logo to be innovative and dissimilar to any other logo of a different company.

Lastly, when designing a logo, a company should be on the lookout not to embrace heavy decorations with diverse combinations of colors in the design. The primary element in a logo design is for it to be able to convey the nature of the product to the client, not give them a headache!