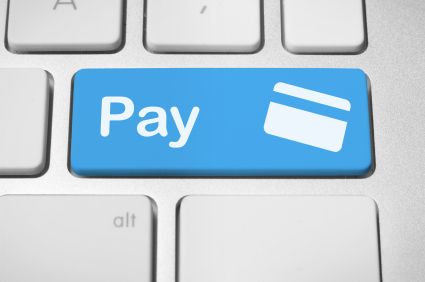 IF YOU OPERATE a small business, chances are good that you are aware of the importance of flexibility, especially in regard to being able to spend the necessary resources for the growth and success of your business.  That's why a lot of business people might want to take advantage of credit cards: to leverage purchases in order to grow faster.

However, many people do not know the right time to get a credit card for their business.  In the end, they become frustrated when they find out that their debts have increased beyond their expected figures.  For instance, certain businesses might fail to get a good credit score and the holder can get a business card under their name in order to improve the standing of their company.  Certainly, this involves an extra level of responsibly and some small businesses might not be willing to assume it.

Business credit cards don't have the same kind of protection that is enjoyed by individual users and therefore, using it irresponsibly can result in unexpected issues, especially if you have the tendency to take the balance of one period to the following month.  Also, it is important to ensure you are watchful of the kind of things you buy with your business credit card because using it for personal items can result in particular business issues that can be difficult to solve.  It is, therefore, strongly recommended to use the credit card for your business operations only.  However, this comes with an advantage as when the time for filing tax returns comes, you'll be able to provide consolidated proof for your company expenses, which is impossible in case you use the card for personal purposes.

Even when you want to get a credit card for a business, it is advisable to hand it over only to trustworthy employees.  In many cases, lenders for business credit cards presently let you to create your account.  Each of the sanctioned users will, thus, have different credit maximum values since business cards normally have a higher value in comparison to the individual user accounts.  In addition, when the employees make use of these cards, employers will not be concerned about providing them with repayment checks.

Without a doubt, you need to also take into account how the credit can affect the financial position of your company before getting them.  Also, it is important to consider a number of offers so as to obtain the one that fits your situation as you try to fund the growth of your business.

Since the market is extremely competitive, issuers of credit cards for institutional use provide benefits according to usage besides other considerations.  Some benefit plans can be considerable.  Therefore, it is important to explore them to find out which ones are best for your business interests.
As a matter of fact, the terms and rates form the most important considerations when it comes to credit cards for business purposes.  For instance, being able to identify the rate up-front can help to save you significant amounts of money, time, as well as disappointments later.  In addition, there are yearly charges for most credit cards.  Such fees can differ considerably among various issuers.