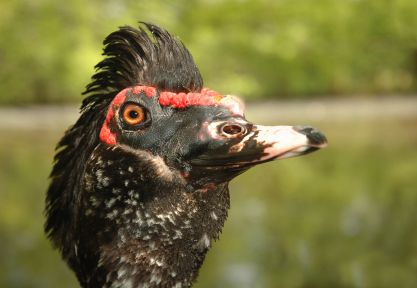 BUSINESS GRANTS are the ugly duckling of the finance industry. While the application process is the same as that of a business loan, over time, the beauty of grants becomes obvious as you don't have to pay them back!

"Grant making" is the issuing of grants; people who issue grants are called, "Grant Makers."  On the other hand, people who are in need of grants and complete the application process are called, Grant Writers."

Some Aspects of Grant Making
Many charitable organizations go out of their way of putting some money away for the sole purpose of offering grants as part of their
corporate philanthropy
model.  These grants are not just issued to anyone.  Variations will depend on the following:
Grants are commonly issued to environmentally-friendly businesses.  Any business that wants to introduce an aspect that conserves the environment stands a chance of getting a grant.
 Some grants are given to scientists.  If they are carrying out a research or an experiment that aims at benefiting a business, then they might get it
There are grants that are issued to business people who want to improve their business, or expand their business.
If a certain aspect is being encouraged in a business environment and no business owner is budging, then a grant will be offered to induce these changes.  For example, if business people are being advised to use solar panels, but nobody wants to invest in solar technology for their business, then business grants might be made available to them.

Reasons Why Grants are Made


Some grants are specifically meant for those people or organizations that are lacking financially.
Organizations trying to start a new initiative and do not have the funds.
Hardworking individuals who are held back because of finances or other inhibitions.
As a way of awarding hardworking individuals and recognizing their effort.

Grant Writing

People who want grants should work hard to get them.  This is because before the grants are given, the party issuing them will want assurance that the recipients deserve it.  The grant writing or "application" process has to be very thorough.  Before applying for one, it is important to look for a grant that suits the current needs of the business.  A growing business is not supposed to grant write for a grant meant for newer and smaller businesses.  It is, thus, important to sift through all the grants, identify the one that best matches your business and work on meeting all its requirements.  That is what grant writing is all about.  Business people write grants because of the following reasons:

They want to renovate or expand their business and cannot acquire enough money to do so.  They will apply for the grant, indicate why it is needed, and provide proof of the projection that has to be undertaken.
Expansion of businesses so that they can have enough money to pay the current and new employees who will be needed in order for business to adjust to the changes.
Use the grant to provide educational funds for employees looking to further their education.

Keep in mind that grants typically have an expiration date.  Ample time is given to those applying for the grants so that they can be able to assemble everything before the deadline.