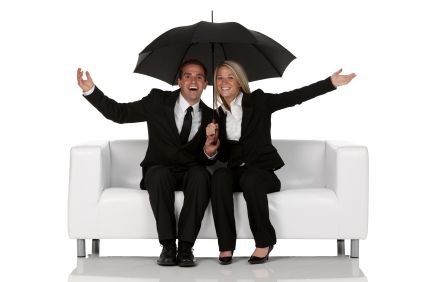 ACCIDENTS ARE bound to happen in businesses, no matter what, which is why it's better to prepare for emergencies, especially if you are a business owner.  Most businesses are getting insured in case of any accidents that may occur in the organization.  There are various types of insurance that businesses can acquire.  Some of them include the following:

General Liability Product Insurance

Some businesses can be sued due to their negligence or even that of their employees.  This type of insurance is meant to cover any legal hassles because of injuries, accidents, as well as negligence claims.  It is meant to prevent one from payments due to medical expenses, slander, settlement bonds, property damage, libel, bodily injuries, or costs required from lawsuits.

Professional Liability Insurance

This is also known as "omissions and errors" insurance.  It is meant to assist and protect business owners against errors, malpractice, and negligence in the provision of services to one's customers.

Product Liability Insurance

This is normally considered by companies that produce, distribute, or sell products wholesale or retail.  It helps in protecting the products against any financial loss which may be as a result of defect, causing harm or injury to customers.  The business owner is supposed to pay the amount of insurance depending on the products manufactured.

Commercial Property Insurance

This type of insurance covers things that are related to damages or even loss of organizational property because of events like smoke, wind, fire, rain, vandalism or civil disobedience.  It insures against any loss or damage to the area of the business, as well as contents.  Commercial property insurance can cover either an all-risks policy or peril-specific policies.  The all-risks policy covers a wide range of incidents while peril covers only those that are listed on the policy.

Casualty Insurance

Policies of casualty are one of the best purchases that most business owners make.  This type of insurance deals with covering a business against any loss or damage.

Commercial Auto Insurance

It is mostly used by businesses that use several, or even a fleet of, vehicles.  Because personal automobile policies do not cover business vehicles, commercial auto insurance covers business vehicles against damages that may be caused to other vehicles, as well as property damages.

Workers Compensation Insurance

This can apply when the business' employees get injuries on the job.  It covers the employees by providing automatic payment for employees' medical bills or any other damage.  This can also be associated with employee health insurance.

Business Interruption Insurance

This type of insurance applies when losses or damages are experienced in a business.  It insures the business' property against interruptions that cause loss or damage to either the cash flow or business' profits.  For example, if a business' machine is struck by lightning.  The insurance company will make sure that it assists in replacing it promptly.