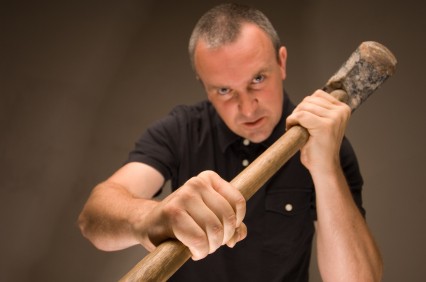 EVERY BUSINESS IS LIABLE, in one way or another, for the way it is run. A big part of this is that the owners of the business make sure that it's not running into debt and that every payment has been made.  As such, it is imperative that management develop a good collection strategy.
Have a well laid out plan of knowing who hasn't paid you yet, when payment was due, the terms of payment, and how much they owe you (this amount may change over time if you charge interest or penalties as a result of overdue balances).  This is an effective way of knowing what action to take with those who haven't paid and it also ensures that there is a constant flow of funds that makes it much easier to sustain the business.  The records of the payments and delays should be archived well enough so that in case there is a shift of workers, they can be able to recognize and act accordingly to the customers who are due to payment.
Prepare an agreement that is to be signed in any case that involves payment of cash and in what form it should be paid back.  Both you and the customer should sign this agreement so that there can be a written record that shows that they owe you cash and that they should pay it back and by what date.  It also serves as a justification in the case that they don't pay and the authorities have to get involved. 
For companies that deal with large transactions, credit and background checks are becoming the standard, as are proof of income and co-signatures. All of these help to prequalify customers in order to alleviate the risk of delinquent payment.
Payment may be delayed by a few days but a payment extension of more than 30 days should not be tolerated if it's not written into the payment terms or contract.  If this happens, you should know that the proper thing for the customer to do is let you know the payment will be late and find some way to collateralize the payment.  This is the safest way of ensuring that the payment will be made as soon as possible.
When the collection strategy you are working with proves difficult to manage and handle, it often helps to bring in external help to ensure that those you collect from will understand the terms of agreement and that the third party will collect on behalf of the lender.  This method is more effective as it ensures that you don't have to waste any of your time chasing down payment.

There are a few tools that have to be included in the collection strategy one has chosen to use. They aid in the funds that are supposed to be raked in. The customer should be offered more than one payment option.  These options may be payment through checks, credit cards or debit cards.  Also, the process should be streamlined so that the transaction can be finalized within 24 hours.