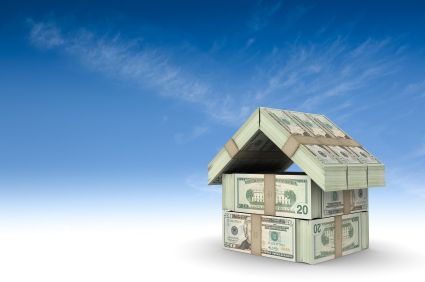 THE TITLE of this section represents a very simple and short concept, although it carries immeasurable significance. Regardless if you are starting a new business, expanding your existing company, or just wanting more financial stability in your personal life, a quick review of how you are structuring your appropriate personal and/or business documentation and important information is a perfect place to start. 
Knowing where your information is stored, the manner in which it is filed, and in what format to keep it is a matter of preference. Nevertheless, getting (and staying) organized in every capacity is not only a good idea in order to maximize success in your life, it is vital. The most important thing in this section to remember is if you or someone in your household or business partnership has a need to present documentation to an outside entity, it will be able to be produced.
Let's Get Organized
Let's start by looking at you, the entrepreneur, as an individual. Being able to get your hands on essential paperwork such as mortgage documents, deeds, insurances, vehicle information, health and medical records, credit and loan statements, and other necessary documentation will be crucial in you staying on top of the incredible amount of information and data being thrown at you by those companies through countless statements each month. Checking to see if there are changes to your accounts, validating charges, reconciling your monthly books, and even inspecting every document for inaccuracies is an absolute must. Empowering yourself to be in-the-know about everything being reported about you and the records that will be archived for future use is imperative. For these reasons, it is always recommended to have your credit report(s) and score(s) pulled for the same reasons, once per quarter, to avoid possible factual errors there as well.
But what should you do about your business documentation? The same scenario applies here, too. In the following paragraphs, we're going to go over a few basics to apply. However, keep in mind that no matter if your small business is already off the ground or if you are simply interested in getting organized for future launch, having a structured portfolio of documents that may eventually be needed by a bank or lending institution is crucial to navigating the waters of financing and credit applications.  Depending on the nature of your business type or the length of your current/proposed business history, here is a brief sampling of possible documentation (personal and/or business-related) that may be required to be organized, accurate and up-to-date:
Bank Statements
Tax Returns
Business Legal Filings
Business Plans
Marketing Plans
Strategic Plans
Profit and Loss Statements
Expense Sheets
Lists of Assets / Collateral
Personal Financials
Letters of Reference
Accounting Ledgers
Insurance Documents
Credit Card Statements
One Step at a Time
Once your business is off the ground, it is mandatory for a comprehensive history of organized record-keeping, professional accounting, and up-to-date licensing to be maintained for future tax purposes, loan applications, and credit extensions from lenders and creditors alike. This practice will enable your business to slowly transition out of that need to supply personal documentation over to the submission of company documentation to those entities requiring them.  Of course, there will always be exceptions to this rule; however, if this will be the plan that every small business should strive for over time.

So, in the meantime, organizing certain documents and records today will assist you and/or your small business in being prepared for any and all situations. It will also be crucial in protecting your identity, providing security, and keeping you on track for accurate and up-to-date organization overall. Below are a few initial pointers on getting your financial house in order:
Generate a master list of your necessary documents:  Using the information already provided in this section (and in connection with the files and accounts you currently uphold), create a working roster of vital documents you will need to organize and maintain. There is no better place to begin this overall process than making this essential master list.  
Maintain accurate and up-to-date records…always:  It's been mentioned a few times and deserves repeating here. It is of the essence to ensure accuracy on every document. One error on a crucial document could alter your entire loan application standing or even affect future interest rate changes on revolving accounts.  Maintaining a complete and chronological list of all statements is also a necessity. Make sure to keep copies of every statement (monthly or quarterly), too. Lenders will not allow gaps in record-keeping. Finally, be mindful of the expiration date(s) on credit cards, insurances and warranties. Know the renewal dates for everything and be proactive renewing, if applicable. 
Develop security measures for your protection:  Nearly every statement you receive from the companies handling your accounts contains personal and/or financial information that could expose you to fraud or even identity theft. Take measures to secure all documents in a safe place that provides access to only those needing that information (family members, business associates, etc.). Additionally, duplicate copies (hard copies or digital ones) are a must in the event of a fire, flood or other natural disaster. A safety deposit box at the bank branch in which you have accounts is always a good place for back-up copies.
Preserve tax returns and records:  Every country has different requirements and you should be aware of how many years' worth of records to store for future use. Taxing authorities have a right to audit you without notice in most cases. Be prepared with your documents and supporting evidence at all times. Additionally, these same records may be required by lenders for verification purposes regarding a loan you may be seeking for your small business. Keep a master copy of multiple years' returns and then make a back-up for emergency purposes as well.
Review, update and stay relevant:  Organizing your financials is essential. The same goes for business-related documentation. Once to twice per year, it is recommended that you review your business, financial, marketing and strategic plans to ensure relevancy related to the current status of your small business. If things have changed (market conditions, economy, pricing, budgets, etc.), those items need to be reflected in your various plans. Lenders and funding organizations will need current and accurate information to be able to properly review and underwrite a loan proposal for you. This practice is also mandatory if you are seeking outside investors or business partners as well.
Safely dispose of unnecessary documents:  If old, out-of-date, or non-relevant documents are no longer needed, they should be disposed of properly. Shredding is a must, as the aforementioned security issue is always present. If you find that those document piles are significant in size or number of pages, there are professional document destruction companies that can assist you in disposing of your paperwork safely and securely. Do not take this step lightly. 

The House is Now in Order. Now What?
Getting your financial house in order may only be a small step in the overall process of being successful for a small business; however, it is a great practice in which to build a solid foundation. These steps will also create a huge stepping stone in developing and managing your relationship with your future lender.