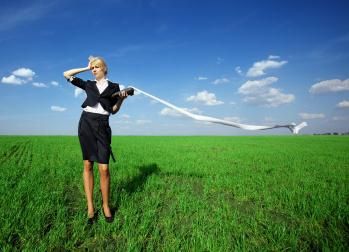 WITHOUT A DOUBT, the cases of American business owners with credit problems are increasing.  Recent studies indicate that more than 50% of American businesses spend every penny of their monthly income without making any kind of savings.  The trend of "saving later" is increasingly becoming common in America.  This is a problem that can have a lot of consequences if not checked on an individual level.  In case you need to eliminate your reliance on credit, it is important to accept the reality that you are probably already in debt.  It is just the same as treating a dependency.  It appears as if this is simple, but it isn't.  The ability to do that will, however, help you to know how to go about the process of doing away with your business' debts and leaving your credit accounts behind.

If you are fed up with putting a lot of effort in your day-to-day endeavors, only to end up spending everything on repaying your debts, you need to learn how to eliminate your business' reliance on credit.

To get rid of your business' debt and reliance on credit, it is important to make up your mind and then begin strategizing for your credit card debt-free future.  This will require you to be a lot more serious when it comes to your finances.  You must exercise discipline because there will be no miraculous solution to your business' current debts.  It is important to prepare well through strategic planning and a focused desire to attain your target.  The more focused you are, the better.  This will allow you to conduct business without overwhelming payable accounts.

Even if the right way to get out of your current debt situation is to clear the owed amount in total, the best strategy for those encountering problems with paying is to make use of a substitute way to eliminate the debt as fast as possible.

Avoid the Use of Credit Accounts

First, consider avoiding the use of credit cards and accounts as much as possible.  You won't be able to clear the debt if you are incurring more debts; you are only increasing your current balance.

Get the Right Consolidation Loan

Another way to clear the existing debt is to get the right consolidation loan for your business.  This is particularly true for those debts that have a high rate of interest because you can be able to consolidate all of them into a single loan that has a lower rate of interest.  There are so many consolidation loans that are available at a considerably low rate of interest but it is important to obtain a loan that is just enough to clear all your debts so as to avoid getting into further financial trouble.

Even though the rate of interest might affect your current credit score, you should look for a rate that is as low as possible.  The consolidation loan should have a lower rate of interest in comparison to the existing interest rate so as to make the most of the ability to consolidate all your debts.