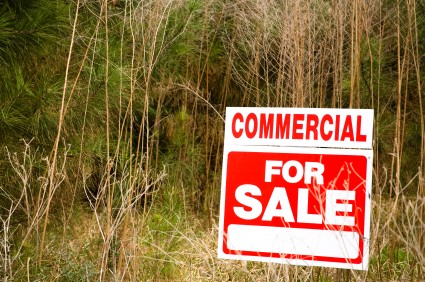 BEFORE YOU consider hiring a business broker and listing your business for sale, there are a few factors that you should consider.

You should hire a reputable brokerage company. As with most scenarios, Big Bob's Business Brokerage Business will probably deliver exactly what you think. Ensure that you get a listing of at least three companies before hiring a business broker. Carry out adequate research on the companies to ensure that they are reputable and have adequate experience in the field. Compare these three companies based on their qualifications, policies of operation, and their quote. Different brokerage companies will charge you different amounts of money for listing your business for sale.

Before you sell, you need to find out the exact market value of your business. This will ensure that you don't undervalue your business and sell it at a loss or undervalued gain. You can hire an independent valuer who will tell you the worth of your business. They will also give you the market value of all your business assets. However, when listing your business for sale, you may also hire a business broker who will do the valuation process for you. The broker will hire the valuation company and ensure that all the processes are complete and that you get all the necessary documentation for the valuation.

Apart from the valuation process, hiring a business broker when listing your business for sale will help to ensure that you get a good deal. These brokers have good marketing and negotiating skills. They will negotiate with clients and ensure that you don't under-sell your business; instead, you have to get the best deal according to your business' worth. These brokers are also in charge of working out payment agreements with the buyers. They will prepare all the necessary documentation and ensure that the client makes the payment as per the contract.

Hiring a business broker is very important when you need to find buyers for your business. Having been in the industry for a while, they know the best marketing technique to use to ensure that you get buyers. They know the right advertisement avenues to use. Listing your business for sale may prove to be difficult if you decide to do it yourself. You may not end up finding any buyers if you use the wrong marketing techniques.

A good, genuine business broker will charge you a fee on commission basis. The commission is normally a percentage of the selling amount of the business. Different brokers charge different percentages. You need to consider this when hiring a business broker.

If after hiring a business broker, you feel like you made the wrong choice, you can opt to get another brokerage company. However, this is subject to the contract that you have with the broker. Sometimes, business brokers may lack the necessary aggressive marketing skills. They will not go and look for clients. Others use a different approach of waiting for walk-ins or clients to contact them by phone. The marketing method that your broker uses may determine how long it will take you to get a buyer after listing your business for sale. It is important to find out the marketing technique that the brokerage firms use before hiring them or, at least, their average selling period from the time they are employed to the time their listings sell.