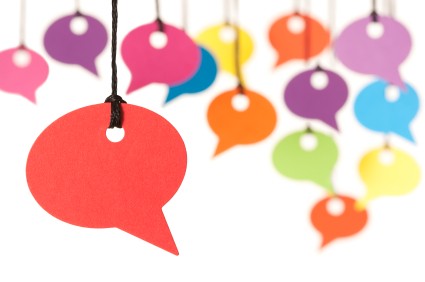 THROUGH THE RECENT few decades, many people have turned to blog promotions as the cheapest and most effective alternative of raising popularity of their specific businesses.  Starting an official website is relatively expensive but most blogs are free to start.  Blogs are meant to be interactive in the sense that visitors can post comments regarding your messages or the products you are selling at their own convenience.  As such, you need to ensure that information within your blog-site isn't just informative, but also very attractive and will engage your visitors appropriately.  

You should also write appropriate information regarding the products you are selling such that customers can be able to read about it and post their specific recommendations, comments or testimonials at their own convenience. When asking questions directly to your viewership, it is advisable to always take heed on asking open-ended questions in order to provoke full and thoughtful answers, not just 'yes' or 'no' answers. Detailed answers are also more likely to provoke dialogue between customers on your blog regarding each others' comments.

There are some people who tend to delete negative comments posted by disgruntled users on their blogs. This, however, is not recommended as it would clearly show visitors you are not willing to learn from criticism but are only interested in airing your own views.  Rather, sensor profanity and respond to the negative comments with your own views or perspective. Just ensure that your responses are written in a respectful way. The deletion of negative comments is one of the major reasons behind failure of blogs.  As a wise blogger, always be ready to consider recommendations of all users and answer their postings appropriately without showing any anger or indifference, no matter how provoking this posting may be to you.

While blogging, there are some basics you need to learn so as to gain visitors' confidence completely.  The details you write into your blog should not have any errors, especially when it comes to spelling, grammar and punctuation.  Too many errors, although probably completely unrelated to what your business is about, can serve as an indication that you are not professional in doing business, thus causing customers to, sooner or later, cease to take you seriously.

The language that you use to market the product should match well with the targeted age group and also their education levels.  When addressing children, refrain as much as possible from using adult slang or advanced degree terminology since they would probably not be able to understand what you are saying.  

Again, remember that blogs usually gain popularity by acting as affiliate marketing channels.  If you own a blog site, take active measures of posting any relevant ads of people who may wish to sell their products through the portal.  When potential customers seek more information of their products from your blog, your business can also benefit from compound visitor groups who may also develop interest in what you have on sale.