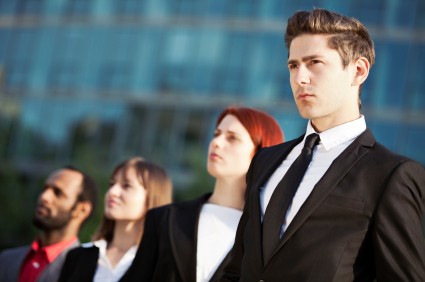 BUILDING YOUR professional confidence takes time because it encompasses a lot of undertakings that, together, make up the result you want.  The first way of achieving this is tidying up your wardrobe.  What you are wearing can make an enormous difference on your confidence.  If you dress smart, you will feel good inside, hence have heightened confidence.  This is because you will project the right image about yourself.  

In order to appear professional, you need to work hard to have a polished look.  The kind of clothes you wear should be tailored to fit you. When you are in the market to buy clothes, you need to buy more neutral colors.  Look at trends that will shape and reflect your personality.  Wearing screaming colors will make you lose confidence because people won't take you seriously.  If you get the right colors, you will not only upgrade your looks but add flair and personality.  Always aim at buying the best quality you can, but don't get discouraged of you can't buy custom-tailored suits right away; off-the-rack from a department store is just as good as long as you invest in professional tailoring.  Think of professional clothing as an investment and treat it well. Dry clean your suits and hand them up when you're not wearing them, even if they are waiting to go to the cleaners. Also, avoid facial hair (especially goatees), unless you're the CEO of a lumber mill or owner/operator of a turn-of-the-century style bare-knuckle boxing establishment. Finally, leave your sport sunglasses at home with your running shoes and ocean kayak. They say to match your belt to your shoes; a good rule of thumb is to match your sunglasses to your shoes as well. If your shoes are black, simple and elegant, then your sunglasses should be as well.

The way you present yourself will, in a great way, determine your personal confidence.  There are many people who have learned to mask lack of confidence—they fake it until they make it.  If you are one of them, one day this trick will wear out.  As an individual, you need to know how to present yourself in a confident way.  The first step is creating a good first impression.  When you meet new people, it takes the first few seconds for them to create an impression about you.  They will judge you from not what you are wearing, but from your voice, mannerisms, posture and body language.

Being open is something that will build your professional confidence.  Use your body language as a way of self-assurance.  Stand tall and smile.  It has been proven that people who smile send the right impression about their confidence.  Eye contact is vital if you want to take your professional confidence to the next level.  If you are calm and confident, the other people who interact with you will be at ease as well.  Many people find it hard to achieve this.  All that is needed is some good practice.

Practicing positive visualizations will help you boost your professional confidence.  It is good to imagine walking into a meeting being confident and self assured.  Imagine how positive the audience will react.  Figure out how you will feel and imagine yourself taking control of a meeting and having people listen to you.  Try to create this image in your mind and get to know how it feels.  If you put this into practice, you will be surprised how confident you will be.  You will have the power to address meetings and other official gatherings with the highest confidence.  You will be able to attract the positive thinking that is helpful in boosting professional confidence.