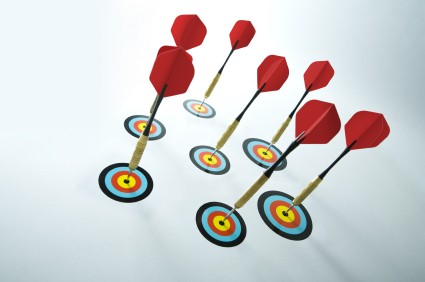 ADVERTISING IS IMPORTANT whether you do online or offline business.  If you are engaged in advertising, it's good to examine the behavior of your customers so that you ensure your efforts are not wasted.  It's good to watch and know if your sales are going up or down by checking on the statistics that track your business' direction.  Keep these tips in mind in order to maximize the efficiency of your advertising.

Click-Through Rate is the first way of maximizing your advertising efficiency. This is a calculation of the number of people who visited your site or clicked your link.  This will help you know the immediate response to your advertisement.  Knowing the click-through rate will allow you know how efficient your advertisement has been, thus helping you to decide if your ad needs some tweaking to attract more customers.

Conversion Rate is the number of individuals who click your ads.  Monitor this so that you are aware of the number of people your ad attracted.   Know those who bought your products either directly from you or through affiliate links as it is the only way of knowing what to do to improve the sales of your company.  Try to evaluate the marketing performance to know how effective your ad is toward enticing people to buy your products.  You can easily do this if you know your conversion rate.

It's also good to know the relevancy and quality score.  The best way to evaluate this is by knowing your search engine optimization (SEO) ranking.  Try to evaluate the impact your ad has created in the market, especially on pay-per-click campaigns.  Link your ad to pages that are relevant to your goods and services.  Relevant keywords can lead to high click-through conversions, which will give you a better score.

Brochures are also good in maximizing advertising efficiency.  This is because many people enjoy reading them.  They are just like any other forms of advertising as they contain a lot of information about the business.  This may include your business number, addressing, your location and time of operation. Lately, many businesses have opted for email blast campaigns, instead of common paper brochures or direct mailers. While they work essentially the same, you can purchase a pre-qualified lead list (with the money you save on envelopes and postage), and electronically send out thousands of e-brochures over email. These also work well because the pre-qualified lead lists allow you to send your e-brochures right to the inbox of people who you already know are interested in your product or industry.
Signs and banners can also be put into play in order to maximize advertising.  These means of advertising are easy and simple to print.  Once you print them, you can hang them outside your business, vehicle, or
sponsored venue
.  They should clearly articulate the kind of products you sell and should be attractive and appealing.