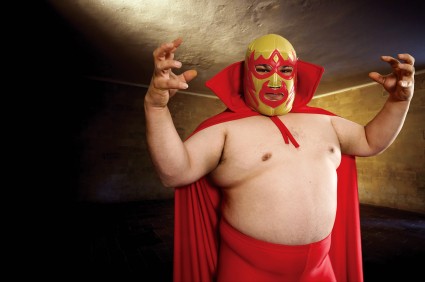 WHEN FIRST APPROACHING an event coordinator(s) about potentially being a sponsor for their event, there are a couple of things that need to be understood and clarified before you can move forward with any potential sponsorship decision for your business.
In general, you shouldn't think about sponsorship from your company's perspective. Remember, you're sponsoring an event to be seen by others—people who will hopefully see, like, and buy your products or services. Instead of thinking about your perspective of your company, think about your target market's perspective of your company and where you can go to attract the largest amount of them. If research concludes that a huge percentage of your clients love, aside from your products, professional wrestling, although you, personally, might rather get a neck massage from Edward Scissorhands than go to a professional wrestling event, you would be wise to consider a major professional wresting event for a possible corporate sponsorship opportunity.
You, as a potential sponsor, should have the answers to the following three questions before you can understand if the event is the best fit for your company:
Why should I sponsor this event?
Who is going to come to the event?
What is the cost?  Does it justify the benefit(s)?

Why should I sponsor this event?  

What are the benefits? The first thing you need to do is your homework. Hopefully, you will already know enough about your target market that you will know a bit about what types of people they are and what they like, other than your product.  You're considering being a part of this event for brand awareness (also known as brand building), lead generation, or as a company social responsibility (CSR) initiative.  You must understand which of these objectives will be fulfilled by sponsoring the event in question.  Make sure the event planner gives you reasons why this event is going to be beneficial, outside of just the deliverables. Have them explain how, exactly, those deliverables are going to drive your return on investment (ROI), where your pieces of tangible marketing (signs, banners, party favors, etc.) might be placed, where your booth/tent is going to be located at the event, and so on.  
Who is going to come to the event and how will it be promoted?

This is the most important decision factor for your company. Again, the attendance of your target market is the one make-or-break factor in your company's sponsorship of the event (at least it should be). You want to make sure that you're using your marketing dollars to the fullest and aiming your attention at your target market.  Get a clear understanding, at the beginning of the conversation what the event's target demographic is and how many patrons they expect to attend (age, profession, education, income and ethnicity). Also, what are they doing to promote the event?  What is their media plan?  Will they have an event awareness campaign in magazines, newspapers, radio commercials, and T.V. ads? Ask for past experience of the promoter or if they have a portfolio of past events and their success.
What is the cost? Does it justify the benefit(s)?

Most of the time, the event manager won't discuss price until the end of the discussion.  Simply because they want to know all of your goals and objectives so they can present it so that all you see are the benefits of the event rather than the cost of it.  Make sure you also use the term "marketing partnership," instead of "sponsorship."  Make clear that you don't want to just make a charitable donation. Make them cognizant of the fact that you'll be doing your part building awareness of your presence at the prospective event; this can be done with email blast campaigns, newsletters, and press releases.  Once they see that you have a vested interest in the event and its success, it will be beneficial for both parties.  They will most likely give you a break on the price.