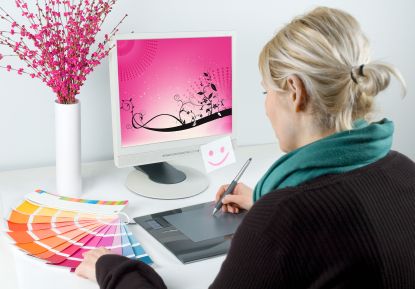 A PERSON MAY decide to advertise their business brand by themselves.  This could be prompted by various factors such as lack of finances to pay professionals to do it for you, or when one feels that their brand is not being advertised as much as they would like, or perhaps they have enough creative design training or knowledge to do it themselves.

The first question people should ask themselves is who they want to see the ad.  This can be defined using age groups or people of a certain social economic status—otherwise known as the target market.  The picture of the audience must be very clear in one's mind.  This will help in creating an ad that they could be interested in.  This will define the tone and how the ad will take place.  It needs to catch the attention of the audience and appeal to them.  Advertisers should be very careful so as not to offend or intimidate their potential customers. As such, stay away from political, religious or racial statements.

Advertisers should seek to bridge the gap between the consumers' desires and the product being advertised.  This could be done by brainstorming on potential consumers to get a hint of what they would like or taking suggestions on what they would like to see.  When doing the ad, consider some of the suggestions.  One needs to ask themselves if the product brings some inspiration.  Ask yourself if the product being sold is for practical purposes, for example, if it is a device that makes work easier, consider taking a direction that is different other than the comfort and luxury that comes with buying the device. Instead, emphasize on the peace of mind that it will give to the consumer.  Focus on what makes it different from other products which perform the same functions as your product.  Simply put, it should address a gap in the market.

The ad should be convincing and should have a product claim.  The claims must be trustworthy and reliable.  Refrain from claims that you know your product cannot deliver.  When you use a tag line, it has to be short, but sweet.  The maximum number of words to use is seven.

If you are considering running the ad in print or in the media, give it an image that is appealing.  Take a good look at other brands and their logos to see what makes them stand out.  Use vibrant colors and graphics appropriately.

Differentiate between what is entertaining and that which is controversial.  One should remember that one man's meat is another man's poison, and so moderation is the word.  An advertisement should look good even after several years. As such, stay away from fads.

Depending on the medium being used to advertise, design an ad that best suits the medium.  For example, if making an ad on magazines or flyers, consider using programs such as photoshop, Adobe, GIMP and paint.net.  
All important contact details should be included. For example, the physical address, website and phone numbers.  Decide on the best time to advertise and then gauge the responses that the ad gets.  Check if it has impacted positively on your sales.