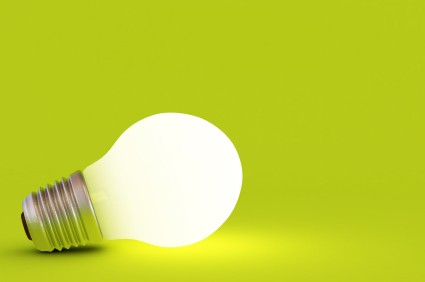 ADVERTISING IS A CRUCIAL step in any business as it is the process of making your business known.  The modern market is very competitive and in order to survive in it, you must have the best marketing strategy.  The bad news is that, typically, the best marketing strategies are also the most costly. The other bad news is that you're trying to break into an already established market, your competitors can probably afford expensive marketing while you can't. The good news is that there are several things you can do to successfully market yourself that don't cost much at all. They just require a bit of outside-the-box thinking and a bit of clever tactics to deliver the results you want.

When developing an advertising strategy, it is good to choose a good display name that is unique.  The advertisement slogan you will use will determine the number of people who will be interested in your services and products without knowing anything else about it.  The business name matters a lot when it comes to advertisement as well.  It should explain what your company does while still leaving your prospective customers a little curious to learn more. Furthermore, it should be memorable enough so that your current customers remember to come back to you. It is good to consult advertising agents to know the best names that are appealing to many consumers in the rapidly-evolving marketplace.  Know your target market and customers so that you can come up with an appealing name that will catch their attention.  
If you can't afford a website right away, get a
business listing
with a reputable and popular
business directory
, or as many free social media profiles as you can from sites like Facebook, Twitter, Linkedin, Google Plus, etc. Adding extra information to your listing is another clever advertising technique.  When you do online advertising, it is possible to add, virtually, as much content as you want.  It is good to take advantage of this so that you give buyers, fans and friends reasons why they should by from your business and not anyone else.  One thing that will attract buyers to your services and products is the condition of goods and services you offer.  Make sure that your products are in a perfect condition and the services are a top notch.
Aiming to sell at the
lowest price
is another good advertising technique.  Be clever by getting your customers good deals when it comes to price.  Competitive pricing will give you an advantage over your competitors and oftentimes, especially in this economy, people are just out looking for the lowest price—even if it's as little as one penny below the others.  When customers buy goods and services from your company at low price, they will talk about your business to their friends and family.  However, be keen when you using pricing to your advantage and ensure you're not deliberately (and illegally) realizing losses in order to gain market share.  

Send the goods ASAP.  Most buyers tend to be obsessed with sellers who do fast delivery of goods.  If you are doing online business, it is good to deliver goods to customers immediately after the transaction is over.  

Posting products reviews and testimonials on your website or corporate profile will grow your business' customer base like crazy.  This is because customers will know that you actually deliver quality work and will want to work for you. This is free marketing that has no rival in reputability. You can post photos, videos or written reviews.