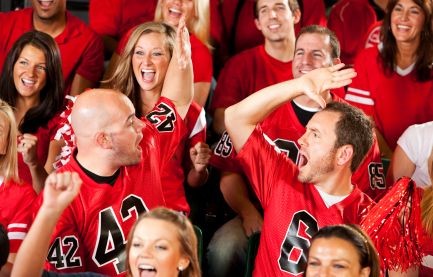 BUILDING A POWERFUL brand for your business or products is not easy because it calls for participation of different people for an extended period of time.  They also have to work in unity and proper coordination because a powerful brand is the result of a major creative team effort.
A brand of a company starts from the time an idea about a product is conceived to the time it is presented to the consumers.  To start building a powerful brand for your business or product, you need to consider the following:
Strategy: Today, every company has a strategy for marketing its brand.  For large companies, there can be a strategy for each of its products.  Knowing how to create a strong strategy for your company or product marketing is very important.  The strategy should be aimed at marketing the product and creating a positive image of the company or product.
Image: You also need to consider the existing image of the company.  Image refers to the perception that your customers have about your company or business.  In most cases, people buy the brand name of your product; they do not purchase generic goods.  The perception they form about your brand will determine if they will buy it again or not.  With a strong image, customers will even become ambassadors of your company or its products.
A company or product image reflects its character and personality.  Therefore, have an image in mind before presenting the product in the market.  This will involve positioning it among the already existing products.  Aiming at a product image better than those already in existence in the market will make your product more desirable than those in the market.
When building a powerful brand for your company or product, know who your target market is.  This way, you will be able to provide products and services that will meet their specific needs.  Meeting aspirations and expectations of your target market is very important.  Therefore, make sure that your brand portrays a product that gives consumers exactly what they are looking for.
Price is another important aspect to consider when building a powerful brand. The image that a product has in the market determines whether it is worth the price; specifically, if it sells or not.  However, you need to be careful when deciding on the price of your brand.  This is because prices that are too high might make it difficult for people to buy it.  On the other hand, low prices might depict your product is of poor quality.  This might give your brand a bad perception and eventually bad image.  Therefore, make sure that the price you choose creates the perception you want for your brand.
Customer service is also another important factor when building a powerful brand.  A company should always portray and promote this at all times.  It should be depicted in everything that a company does.
Brand design and convenience are other important aspects of building a powerful brand.  Convenience may be seen from the use of catchy and concise statements.  Design is portrayed through logos and color schemes.  Therefore, be consistent in your choice to make the design stick in the minds of your target market.
All these aspects, when used together, play an important role in
building a powerful brand
for your business.  This is why this process requires the participation of virtually everybody in your business.