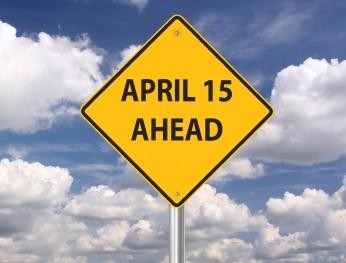 TO EFFECTIVELY manage a new business, you need to know how to effectively file the business' taxes. All business owners are expected to file taxes every year. It doesn't matter whether you are making a profit or reporting losses. While most people find this process quite daunting, it doesn't have to be that way. All you really need to ensure is that you have the appropriate tools to aid you in the process, as well as the appropriate people to help you. The following tips should make filing taxes a bit easier for any small business owner.

The first thing you need to do is to ensure that someone with impeccable bookkeeping skills is keeping track of things for your business. Now is not the time to be overzealous; if you can't do it properly yourself, hire someone who can. Most business owners find bookkeeping quite intimidating. If you are feeling overwhelmed and have no idea how to go about it, we highly suggest that you hire a professional to do it for you. Although, sourcing out this task isn't nearly as daunting as being audited by the IRS. While you will be paying someone to manage your books, at least you can be guaranteed that you are not making losses due to poor accountability of finances. If the business' bookkeeping is done shoddily, it will show in the financial statements. This will make it even more difficult to file the business' taxes. Like attorneys or real estate agents, a bookkeeper does not have to be hired as a permanent employee. Small businesses can get good bookkeepers once a month for several hours or a couple of days, depending on how much work needs to be done. Most short-term bookkeepers charge on an hourly basis. After they are done putting the books in order, you can choose to either let them file your tax returns for you (recommended), or you can do this on your own. If you let them do it for you, they will have to keep the records so that they can take them to the IRS on your behalf.

Another thing you can do to keep your tax filing hassle-free is to have all the documents pertaining to your business in order before you file. Filing taxes for small businesses requires one to be meticulous. If any of the miscellaneous documents is missing, the process can be dragged out for months. You need to establish a filing system from the very start of your business so that you can have all the necessary paperwork in order. Just because it is a filing system for a business doesn't mean that it has to be complicated. Make it as simple and as logical as you can so that you can easily track whatever paperwork you may need for the process.

Another convenient way to ensure that your tax filing is hassle-free is to file your taxes with the use of online software. The great thing about this is that your business' tax information will be stored in the server for several years so you can always double check it whenever you want to.