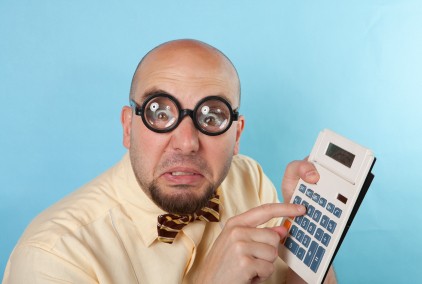 ADVANCEMENT OF TECHNOLOGY in general has led to the invention of accounting software.  This software is aimed at helping businesses record transactions and keep record of every transaction that takes place. It is fast and efficient as compared to doing the work manually.  Unlike in the past when account clerks used to enter bookkeeping data manually into books, in the modern day, this data is kept online and in files on a computer.  Manual entry of data into ledger books will prove rather demanding.  It is a tedious process that will take time and in the event the book is lost or destroyed, the bookkeeping information is gone, too.

If you are going to analyze your bookkeeping data manually, you are likely to make a lot of errors.  This is simply because human beings aren't perfect and there is a lot of information to keep track of.  There are high chances of some data being omitted or transposed, and even a very high level of accuracy leaves potential for issues down the road.  Hence, you can't rely on this system.  For you to be sure of the accuracy of your records, it is good to utilize the bookkeeping software.  This is automated bookkeeping software that is very accurate and will accomplish the task in the shortest time possible with no errors.

Manual entry of accounting transactions can be very labor-intensive.  It is an exercise that will need you to hire experienced accountants and clerks who know how to enter data manually into the ledger books.  In general, if you can't remember the details of every one of your transactions, or have an employee who you pay to solely manage your books, you should be using the software.

A new business that is aimed at succeeding should take its bookkeeping to the next level by adapting the use of bookkeeping software.  The bookkeeping software is something that is fast gaining popularity as many people are finding it quite convenient to use.  With this method, the accounting entries are easily captured.  It is a good way of reducing the number of employees in the business premises, or more efficiently using the employees you keep on staff.  Once you have installed the software on your computer, you no longer have to employee anyone full-time to manage it. 

Another great thing about business accounting software is that it can be used by both small and large businesses, so as your business grows and financial management becomes more multi-faceted and diverse, you don't have to upgrade your software.  Many businesses that are in operation in the modern world have installed business accounting software to handle the key transactions and continued to use them for the more complicated bookkeeping practices.  If you have just started a business and you feel you don't have enough money to purchase the advanced software, you can go in for a cheaper version.

Accounting software is very efficient and timely in the way it operates.  It is an accurate system that is free of errors.  These applications are used to make quick and accurate entries into invoices and are able to handle day-to-day transactions such as invoicing, payables and payroll.