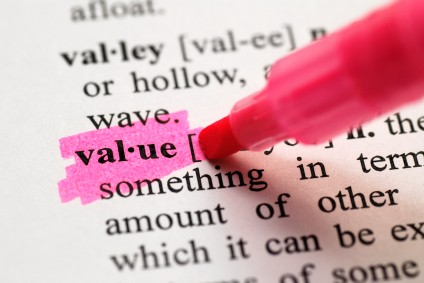 ALL BUSINESSES have a value in their specific market. This value is helpful, especially when you want to sell your business.  This value helps in determining a fair market price.  This can be described as a minimum or maximum value for which an individual will be willing to pay for a good or a service.  Knowing how to calculate it is essential in managing taxes, setting up a budget for a business, and making business deals that are successful.

Understanding

An individual needs to understand what is meant by "fair market value" and also differentiate it from a "fair market price."  A fair market price can be described as a price that has been set for a particular item, depending on its current market value or in simple terms: a price in which a good can be sold in the open market.

Influencing Factors

There are many factors that may positively influence a business, making it an attractive investment opportunity, or negatively, making it less attractive.  A business owner needs to identify these substances so that they may know if their business is a very attractive investment or it is gauged averagely.  This will help you to be able to have a rough idea of how your business is fairing in the market and, thus, attach a value to it.

Original Cost

A business owner needs to identify original costs that they incurred when they bought their business or started it.  This should be backed up with records and statements of all transactions that were carried out.

Comparison

Business competitors are a good gauge for how well a business is doing.  A business owner needs to compare their business with their competitors so that they can determine if their business is desirable. This will help in finding a market value for their business.  This comparison can also help a business owner find better ways in which they can improve their products and services, thus increasing their market value.

Consultation

Though you may be able to determine your business' market value, this can be biased as a business owner wants to know that their business has value.  To be able to overcome this challenge, you need to find someone who is impartial and can advise a value that is true.  You can try to consult with experts who are professionals and experienced to find out your business' value.  Another option would be to use the services of a broker as he or she will be able to give correct estimates of a market value and also give advice on how you can increase this value.

Average

To be able to get estimates that are right, you need to find an average of all value that you have gotten so that you can take care of both high and low extremes.

A market value for your business will enable you to find out how well your business is doing and ways in which you can improve.