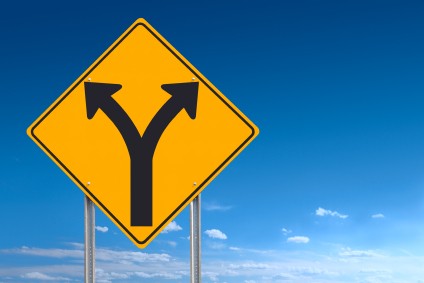 THERE ARE MANY PROS and cons to starting a business.  An individual starting his or her own business benefits in various ways; they have the freedom to manage the business as they deems fit and, outside of obeying the law, aren't bound by any assets or rules.  Another advantage associated with starting a business is the fact that you have the opportunity to create a niche market for the business.  Moreover, starting a business is less expensive on the outset, compared to buying a business.
On the flipside, starting a business may be tedious due to the fact that the business may take some time (often years) before it becomes profitable.  Secondly, there is no guarantee that the business will be profitable.  It is prudent to note that many startup businesses have high failure rates, especially in today's economy.  Moreover, the individual may struggle to get
funding
.  This can be attributed to the reluctance of investors or lenders to take risks.  

If you decide to buy an existing franchise or business, you are bound to benefit in a number of ways. For example, the existing franchise or business will have already developed customer and supplier relationships, developed business processes, and acquired assets.  Secondly, unless the business is on the verge of going under due to lack of interest, you can be assured quick profits.  In addition, you can get financing more easily for expansion or remodeling; this is due to the fact that the business operates on an already proven model (again, unless it's on the verge of going out of business and you have purchased it on a steal and plan to administratively turn it around).  On the flipside, you may face some challenges.  You may have to commit a large sum of upfront investments into the business, other than your purchase costs.  Consequently, the cost of running the existing business may be higher than starting one yourself.

Another aspect worth considering is the fact that the previous business owner's way of doing business may not be similar to how you seek to run your business.  In addition, if you're bent on buying an existing business, you should consider a number of factors.  Top on the list is ensuring that the business to be bought is reputable.  It is imperative for you to go through the business' financial statements and tax returns.  Moreover, analyzing the debt portfolio of the business is important.  Reviewing the customer list is also critical.  In this instance, you should ensure that the customer list is active and not some fabricated document made to make the business look more active than it actually is in order to drive the price up. After all, a business without any customers is just overpriced real estate.

The business or franchise must also have a system to track customer satisfaction.  You may also seek to contact the Better Business Bureau (BBB), which would enable you to find out if there are any unresolved complaints. Investigate the relationships between suppliers, consumers and the business.  Consequently, it can be concluded that starting your own business has fewer formalities when compared to buying an existing business.  In addition, the costs incurred when starting a business are less. An individual starting his or her own business has the ability to carve out a market for themselves.  Lastly, the individual has the opportunity to use a business model which he or she will best be successful. The only real downside to starting your own business is uncharted waters and a slow start. By buying an existing business, you can make money tomorrow…literally!