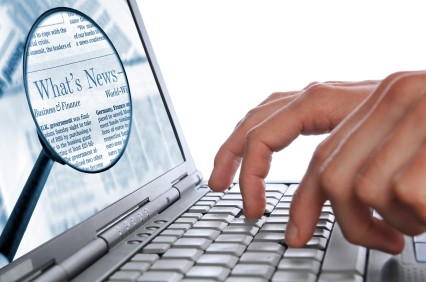 THERE ARE NUMEROUS WAYS to help, not only the public, but your target audience, find and learn more about your business. It's not that one is more effective than another, but certain initiatives can be more costly and time-consuming than others. When individuals think about public relations (PR) in business, they typically envision spokespersons and media campaigns building brand, product and service awareness. This is true, in part.  However, there are several ways to actively build a level of brand-consciousness with your business' target audience.
Draft Articles or Write Books. This helps build credibility, get your business' name out there, and may even have content about your business syndicated within your industry—typically through trade journals, magazines and websites.
Create Press Releases. These are beneficial in that they can be sent out directly to media outlets such as web-based press release sites and specific industry news sources. Remember, you never know when something your business is doing will be considered newsworthy.   Not to mention that it could cause literally thousands of new people to know about your business.

Build a Website. In 21st century business, it is vitally important that businesses have a website to allow viewers from all over the world to learn about your company and its products or services. This is a must. Businesses are realizing that the amount of consumers using the Internet to seek out potential product and service providers is rapidly growing every year. As computers become less expensive and Internet access becomes more readily available, doing research on sources of products and services will become the standard for many reasons. For instance, it costs next to nothing, there isn't any traveling involved, and if the business in question offers online shopping, the customers can purchase from the comfort and convenience of their own home without ever having to deal with traditional brick-and-mortar stores, crowds or rude or incompetent sales associates. 
Create Newsletters. Here's another no-brainer. Simply, make sure to create a sign-up sheet for your office and also make another electronic sign-up on the business' website. Once you collect contact information from the interested parties, you can update the group regularly with news, product or service updates, and upcoming events. 
Pursue Non-profit. These groups are always looking for help and a business can aid a cause in many ways. A business can make a financial contribution or it can provide its products and services to the non-profit organization or charity free of charge. Both ways, it tends to make your business look great and it helps in the networking process. 
Seek Out Certifications, Awards, Ratings and Honors. This is basic stuff—the more awards, ribbons, gold stars, etc., the more qualified and credible a business will seem in the eyes of its target audience.