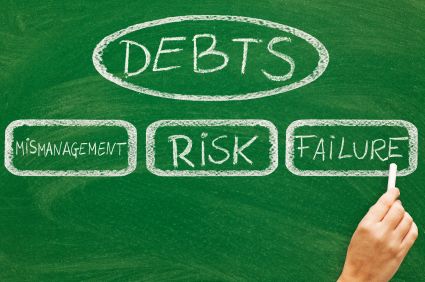 DEBT IS THE biggest (and most common) threat that most business owners face.  Most people find it a challenge to repay their debts while they're trying to manage and grow their business.  For one to be able to manage his or her debt, negotiation between you and the creditor are required to settle on a particular agreement.  

Debt management is meant to assist you on how to clear your debts at a reduced level.  This should be done within a fixed period of time, so as to ensure that you will have the ability to start fresh as far as your finances are concerned.  It is advisable that you get to know the benefits of repayment plans.  Some of them include the following:
It will be easy to control your debts without acquiring a loan.
You can negotiate with the creditors on matters concerning freezing of your charges and interests in your bank account.
You will be able to pay off your debts in one single monthly payment that you can afford.
You will be able to avoid any actions and demands that are made by the creditors.
It will be easy and faster for you to recapture the finances.
It is very easy for a person or business to go into debt, but very hard to come out.  Most people nearly lose hope of ever settling them.  However, if you are able to find help that will guide you through these challenges, the load will be at least lifted from your hands since they will change your debt into a debt-free transaction.

Find a company that deals with debt management plans and advice.  Make sure it will able to advise you on the way forward on how to settle your debt, and can also help you to negotiate with the creditors on how to lower interest, as well as the charges that have been frozen on your bank account, although such negotiation outcomes are not guaranteed.  It is recommended that debtors should first build a debt management plan. This makes it very easy to speak to the creditors as well as make negotiations and agree together.

After the agreement has been finalized, all you will be required to do is make one single payment every month and leave the rest to the company that deals with debt capital management.  Aside from that, there are other ways that you can use to manage your capital debt.  Some of them include:

Tracking your expenses.  This will enable you to know how you got into debt in the first place and avoid digging yourself deeper.  It is advisable to keep track of the things that you invested in and compare the figures.
Try to assess the debt.  Get information from your creditors on how much you owe them.  This will help you to create a budget that will guide you on settling your debt.
You can get a counselor who can give you advice on how you can settle your debt and avoid it in the future.