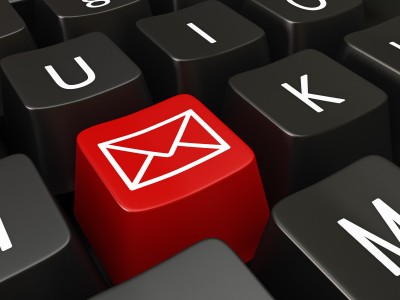 EMAIL MARKETING IS CRUCIAL for online businesses.  When potential customers visit your website for the first time, it is highly unlikely that they will make a purchase on the initial visit.  You should, therefore, get the visitors to return to your website again, particularly when they have reached the decision to buy your products.  To be able to conduct a follow-up on those visitors, you should collect the email addresses of all the visitors to your site so that you can, at a later date, send them messages asking them to make a return visit to your website.  This process is known as 'Lead Capture'.

If the visitors to your website find something valuable or entertaining there, they might be prompted to make a return visit, if they are sent a follow-up email message.  They may be interested in making a purchase, though not at the moment, but they might request for more information from your business.  This can prove to be a sound foundation of target marketing.  Some businesses may not take advantage of this marketing strategy for fear of being labeled as spammers.  However, this fear can be eradicated if you adhere to the correct practices and only provide information that is of value to the customers.  Understand the fact that many subscribers will delete the message without reading it—to that realization I say this: at least you didn't have to pay for printing and postage!  The request for more information on your products could be an opportunity that leads to growth in your business.

Advantages of Email Marketing

The biggest advantage is that email marketing is inexpensive and will go to the target market only.  This is a way of increasing brand visibility of your services and products, while alleviating unnecessary costs.  New products can be introduced using this method and the swift feedback from your customers is important as it improves customer loyalty. Add a coupon or discount to the email to make it even more appealing.

Common Email Marketing Mistakes
Manual management of the process of subscriptions.
Some subscribers use a different email address from the one that they used the first time.  It will not be easy to find the initial email if the process is managed manually.  This is inconvenient to both your business and your subscribers.
Using a desktop system of mailing to send mail.
The hosts of your website will limit the number of emails that you can send within a unit of time.  This is a limitation to the campaign strategy since the number of emails sent to the customers will be limited.

All businesses can take advantage of email marketing if it's done properly, avoiding the mistakes highlighted above.  Your small business could increase its sales volume by employing this method.  The visibility of your business will also increase as more people who are interested in what you do are able to have access to you very easily.  As your business grows, you should reinforce your marketing department to be able to take advantage of this, and other, contemporary methods of advertising.