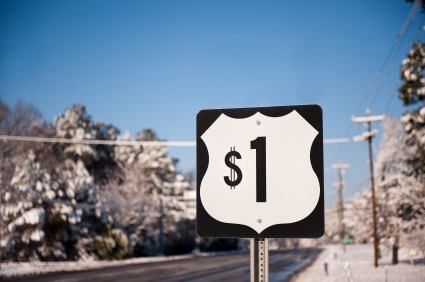 TOO OFTEN, employees think that the company they work for is a bottomless pit of money. As such, they care little about their spending while traveling for business and consider it their "right" to live well while travelling on the corporate dime. While you can try to explain to them that your corporate money pit has a bottom, you might have more success by also explaining that their pay checks come out of the same pit as their travel budget. 
As such, help each other by putting corporate guidelines in place to keep your company afloat, especially while economic times are tough. I can assure you that given the choice between cutting travel costs and corporate downsizing, your employees will be enthusiastic about taking action on the road to help you and your company cut travel costs. Below are a few examples of ways to cut costs down for your "road warriors."    
See if your business can sign up for a frequent-rental program to take advantage of free rental days or rental discounts.

Instead of renting cars by the well-known companies, such as Hertz, Alamo or Budget, seek out the smaller companies that operate away from the airport or travel center (many of these companies may even provide a courtesy shuttle to the airport).

Stay away from the "extras," such as rental insurance, EZ Pass transmitters, GPS systems, and an advance fill-up of gas.

Pay attention to the fine print for restrictions, such as mileage caps.
If you will be staying in a particular area for more than two nights, you should look into hotels that offer extended-stay rooms.  These rooms come equipped with a full kitchenette. You could head for the local grocery store and put together your own meal at a fraction of the cost.

Take advantage of the free continental breakfasts offered at many hotels.

Stay away from using the hotel's room service in order to avoid paying unnecessary room service fees as well as exorbitant food and beverage prices.

Where possible, bring along your own snacks to help quell hunger cravings.
Save money on airline tickets by booking trips a month or more in advance.  Where possible, schedule flights for the middle of the week (Tuesday-Thursday) and try to fly into alternative airports.  For domestic flights, look into discount airlines, such as Southwest and JetBlue.

The Internet is a powerful tool in helping small businesses locate low-cost airfare. To make your searches more efficient, use Expedia.com, Hotwire.com, Travelocity.com and

Kayak.com

.  These sites sift through airfares, hotel rates, and other travel products from over 140 different sources.  Choose the offer you want and they will direct you to a site where you can buy the ticket.

If you will be bringing a lot of luggage with you, be sure to check the luggage fees beforehand and shop around.  Where possible, try to avoid checking luggage.

If you will be driving your car to the airport, be sure to park it in a long-term, off-site parking lot to avoid an outrageous expense when you return.

Centralize Travel Plans

If you are a business owner or department supervisor, try not to let employees make their own travel arrangements whenever they feel like it.  It is easier to keep track of your travel spending when all the arrangements are made in one place.  To save time and money, choose an agency that specializes in business travel and then let them do the research for you.  It is simply more efficient to let a travel agent find the best flight or hotel room for your trip, and chances are, they will be more aware of ways you can save.

Create a Travel Policy

A travel policy is an important tool to help employers articulate and communicate expectations to their employees.  When employees have a policy in-hand, it eliminates questions about what is and isn't allowed before they leave town. Make sure to be explicit about what is reimbursable and what isn't.
Establish Spending Limits

When people eat out on their own tab, they are usually able to control their appetites. Make sure your employees exercise that same kind of restraint when they are traveling on the company tab. You can establish daily spending limits for food, car and hotel room. Or, you may want to be more specific and state an upper limit for each meal, including tax and tip. Make sure that these spending limits are clearly listed in your travel policy and on a uniform expense report form.
Join Your Airline's Frequent Flyer Program

If your business travel routinely includes flying, make sure that your company receives the mileage credit and ensuing benefits. Some airline programs even allow the company and the employee to simultaneously earn mileage points. In addition to earning free trips, some airlines also offer business travelers access to their airport clubs, hotel discounts, and other perks, which can help your company save even more.
Use a Corporate Credit Card

Keeping all travel expenses on one credit card account simplifies bookkeeping and eliminates the headaches associated with employee reimbursement checks. For an added bonus, find a card that rewards you with frequent flyer miles, hotel discounts, or ot
her travel perks.