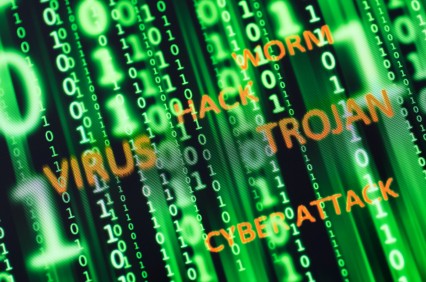 SINCE THE concept of computers was introduced to the market, life has become easier and more interesting.  Today, you don't have to carry all your personal information in paper form and you can store personal data and information in your system, on flash disks, and other storage systems.  Data on your computer can most often be considered safe.  However, with advanced technologies, scammers and hackers use high tech software to access personal information from different systems.  It is for this reason that you should learn the best methods to protect your business' data and information against intruders.

One of the best ways to ensure that your data and information is protected from intruders is installing a firewall.  A firewall protects any data and information in a site from possible intruders. A firewall is hard to crack; therefore, it will be hard for a scammer or a hacker to access any vital information.  However, it is essential to install a firewall that is highly secured.  It should guarantee safety of information at all times.  For this reason, consult with experts and learn of the best firewall to use depending on the data and information you wish to protect.

Viruses and spam expose data and personal information to intruders.  This means someone can access and tamper with the information without your knowledge.  The good thing is that the world is embracing advanced technologies in almost every field.  Therefore, you can always purchase anti spam and anti virus software to protect personal information from intruders.  However, take time to find high quality software for enhanced security.  Additionally, once you have the software, ensure to update it regularly.  An updated software guarantees enhanced protection of personal information and intruders will have a hard time whenever they want to access information illegally.  Your software should be recognized and reputable for enhanced security.

Similarly, learn to turn off your computer when not in use.  Many people (including this author) have a tendency of leaving their systems on when not in use.  This is risky as it exposes personal information and data to intruders.  Occasionally, virus attacks occur even when you are running an anti virus program.  For this reason, ensure your computer system is off when not in use to enhance quality protection.  It is also important to beware of any hidden file extensions.  Extensions can easily expose info to intruders.  Do not fall a victim to a false sense of security even with colleagues, friends and anti virus programs.
Last but not least, have a backup for your system.  When handling data and personal information, it is highly recommended that you have a backup for the system.  It protects information and, should any problem occur such as virus attack, your information will be well protected.  What's more, should an intruder tamper with your information, you will always have its original format in backup.  Learn to make the most of available security systems and anti virus programs to protect personal information from intruders.  Have strong passwords and run the best software in your system for enhanced protection.