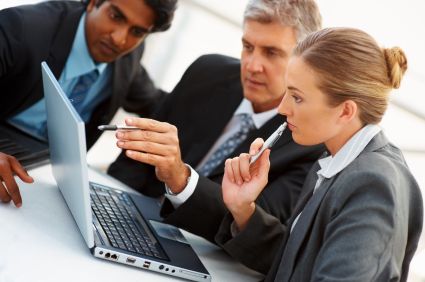 MENTORING FIRST-TIMERS and young people interested in entrepreneurship has several benefits.  Key among them is the fact that mentoring aids in boosting their confidence and it shows them if they are willing to work extra hard and dedicate their time to developing ideas, they can reap the desired results.  Young people and first-time entrepreneurs are supposed to get engaged on the right career path and in addition to this, they should be coached regularly.
The manner in which this method is approached also matters because it determines whether or not they become receptive.  For this reason, the mentors selected should also be inspirational, accomplished and highly active.  While this is the case, there are a couple of things that need to be taken into consideration before introducing these groups to mentoring.  The following highlights some of the basics on how to attain this end.
Start out by finding the needs of first-timers and young people as far as entrepreneurship is concerned.  Attend forums and networking events in which they share their ideas and aspirations in order to get a clearer picture of what might work for them.  The mentoring program should be based on what you manage to uncover.
Develop a program.  In this case, you can talk to the entrepreneurs on a one-on-one basis in order to determine how the program plan is going to be.  For the purpose of ensuring that you come up with a clear-cut picture of what is needed, it is advisable to talk to them about their aspirations and goals.  Take time to genuinely find out what they need in order to increase the possibility of reaching them and having a positive impact on their knowledge and new business.  Keep in mind that young people are attracted to challenges and tailor mentoring programs that meet this end.
Come up with viable entrepreneur ideas that will capture the minds of young people; do this in an engaging manner in order to get their attention.  As mentioned earlier, young people typically go for a prospect that offers them a challenge and makes them a better person.  As such, you need to keep this in mind while selecting your mentoring programs.
Rather than starting off on a high ground, start off small and expand the ideas as the first-timers and young people assimilate and get used to your ideas.  This will keep them interested and increase the perk and desire to learn more.
Teach young people about the importance of embracing innovation and tapping into their creativity and imagination in order to become better entrepreneurs.  This, in most cases, might mean going out of your way and showing them why they ought to believe in themselves.
Young people and first-timers going through a mentorship program should be actively involved in the process and given projects to handle on their own.  This is important because it gives them a sense of responsibility and, at the same time, increases the desire to work harder at what they do.
Finally, they should be given room to make their own decisions, mistakes and successes in order to make them better entrepreneurs.