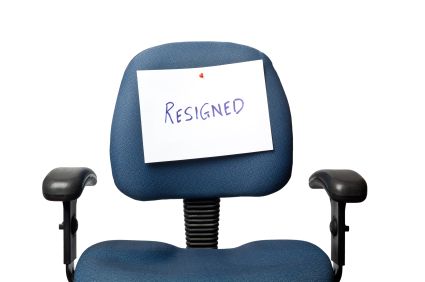 AT SOME POINT in your professional life, you may find yourself tendering a resignation for one reason or another.  It can be for a good or bad reasons.  Regardless of the reason for quitting a job, it is imperative to tender a resignation the right way.  Note that every organization has different employment policies and rules.  Professional rules are applicable even when tendering a resignation.  Therefore, it is very essential to learn how to resign in a professional way so as to protect yourself from the unforeseen future, to secure good reputation for the years you may have worked for an organization, and maintain good relationships with your former employer in future.   

When tendering a resignation, it is essential to first go through all terms and conditions of your employment contract.  Research widely on all details and learn of your rights.  Note that many people fail to receive their benefits because they tender resignations blindly.  However, going through employment terms enables you to learn what is expected of you and what you are entitled to.  This enables you to tender a resignation in a way that leaves a positive impression in the mind of your boss.  Therefore, take time to go through the contract and if you require any assistance, you can always contact your human resource manager for assistance.

When tendering a resignation, it is wise and highly recommended to write a brief letter to your boss.  State your reasons for resignation and indicate your last day of work.  Be honest, factual and professional in your writing.  This is because the letter will always be used as proof that you have given the organization sufficient and formal notice.  Do not criticize the company, fellow employees, and any top management in your writing.  More importantly, address the right person, say, the human resource manager.  Remember to sign the letter and deliver it in person as it shows high levels of maturity and professionalism.

As mentioned earlier, there are many reasons as to why employees tender resignation.  In case of illegal activity or sexual harassment, it is very important to consult a lawyer when tendering your resignation.  He or she will offer advice on the best way to move forward.  A lawyer will also gather all evidence that will enable you to resign in the right way and enjoy all the benefits that you are entitled to.  A lawyer is well experienced and will offer the best legal advice even when writing a resignation letter.

It is also essential to collect contacts of your soon-to-be-former employer when tendering a resignation.  If possible, keeping in touch with your former boss is vital and it creates a positive impression.  It also shows that you are highly professional and you are an individual who is focused in his or her career path.  Be positive about your former boss even when leaving the company premises because you may have to come back someday for personal or official functions.  More importantly, write a letter that is free of errors, is honest and appreciative of your employer for the years you have been working for him or her.

The biggest misconception is that "taking this job and shoving it" is the right answer. While this might feel good at the time, burning this bridge could haunt you for the rest of your professional life. If you think you can get away with this by simply not listing that stint of employment on your resume, think hard about how you're going to be able to explain that giant hole in your professional timeline. If you give in and confess that you had a job but it didn't end well, your prospective employer is still going to want to call and get your former employer's side of the story, even if you give in and share the whole story with your prospective employer. Bottom line, giving your former boss a "piece of your mind" on the way out the door has potential for catastrophic failure, even if you do make it out the door with the last laugh.