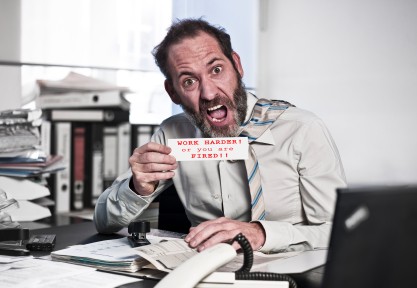 IT IS PARAMOUNT for every business to always ensure that the work area is as favorable as possible.  Statistically speaking, businesses with better working conditions have been found to perform better than those with poor conditions.  There are many reasons why this is the case.  Today, if you are thinking of attaining your desired goals in a more reliable way, the best thing that you can do is improve the working conditions.  Below are some of the reasons why you should consider improving on the working conditions of your place of business.
First and foremost, with proper working conditions, you will be able to create a sense of belonging to the employees.  This is an experience that will augment the performance of your business in a big way within a fraction of the time.  When the employees have a sense of belonging, they tend to improve their overall performance.  This is because they will feel cared for and will develop a positive attitude toward their work.  It is this reason that has seen more and more business owners use everything they have to improve the working conditions of their place of business.
Second, proper working conditions will help smooth work flow.  This is another important thing that every investor must work toward.  When the conditions are unfavorable, the employees will tend to develop a negative attitude toward everything.  As a result, the desired outcomes will be farfetched.  Improved working conditions will help create better relationships between employees, hence compelling them to work together more closely.  This will, in turn, speed up the work flow.
With the proper working conditions, the number of damages taking place will be reduced significantly.  This is brought about mainly due to the fact that the work flow will be heightened.  Additionally, the employees will be able to work in unison to achieve a specific goal.  It is this reason that will lead to better results at the end of the day.  The beauty of reducing damages is that the operating costs will be reduced, thereby increasing the profits.
It is also important to understand that a good working condition will ease access to relevant equipment.  This is what will lead to more productivity.  Poor conditions have most things disorganized.  This will lead to improper or poor performances.  Better working conditions also includes better equipment.  This will further motivate employees to work harder to achieve their desired goals.
Lastly, it is important to understand that proper working conditions will help reduce overall expenses.  This is in relation to accidents and ease of access to equipment.  A well organized office with all the precaution equipment in place will keep accidents minimal.  This is what has led to better performance in the office.
Achieving the desired working conditions is not always easy.  Both time and money has to be spent to help you achieve the desired goals.  The best thing you can do is be progressive and open your business in the right conditions.  Trying to achieve the desired conditions all at once will lead to undesired expenses that will cause you strain at the end of the day.