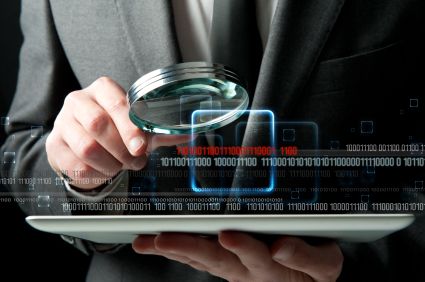 IT WILL GIVE any employer or potential consumer peace-of-mind to know the kind of employee, consultant or contractor they are dealing with. Wouldn't it be nice to know the credit records, the overall position in the market, performance, and criminal record of any potential employee, consultant or contractor? No one wants to get unpleasant surprises when they have already signed contracts (which will take ages to get out of, or perhaps even legal action) and have started working with contractors and consultants. With the advancement in technology, and the fact that it is relatively cheap to do so, certain firms can give any employer some background information on any employee who is applying for employment. If you haven't been sure about your potential employee's demeanor, this may be the best way to find out.  

The services that are offered in background checks include employment history, so if you suspect that your employer's CV is a little too over-the-top, this is one way of ensuring that you have the right statistics. This will ensure you have an honest and trustworthy person to fill the position you want. You will also be sure that the skills the potential employee possesses are good enough for your company. In case you need driving records (you may want to know if your potential employee has been on the wrong side of the law with relation to driving offences – if you want to hire him to work as a driver for you). For persons who are going to be working in your home (nannies, handymen, etc.) you may want to know if they are in the national sex offender registry, if they have had any other criminal records, and so forth.

The advantage of background checks is that the method is fast and effortless. All you have to do is set up an account with a service provider and maintain it at minimal fees. You can get a customized account for the needs of your company, so whenever you are looking to hire an employee, all you have to do is request background information about them. It is important to keep in mind though, that perfection in human beings is impossible and there may be something to find about every person whose background you check. You only have to be particular about the specific things you wouldn't compromise in the records of the potential employee you are looking for.
Some of the things you need to be looking for when you are checking out the backgrounds of potential employees include educational qualifications (if they are real or forged), professional records (if they are accurate or exaggerated), criminal records (what they were charged for and how long they were imprisoned or how much they had to pay in fines), alias names (just so that you are sure you are dealing with a person capable of being trusted), sex offender registry (so you can decide whether you want to employ them or not, and what limitations you will give them in case you decide to employ them).