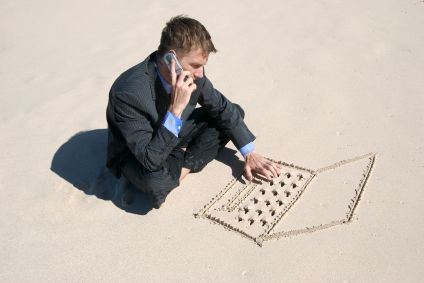 AN OFFICE is an essential thing for any growing business. A business with an office is more respected and viewed as legitimate than one without. An office helps to give prestige to your business and tell everyone that you are looking to do business and that you are serious. It is, therefore, very important to know when the right time is for you to have an office.

Timing is one of the most important things when it comes to a business. As an entrepreneur, you should know when the right time for everything is. You should know when the right time is to launch a new product into the market, the right time to hire more employees, the right time to reduce or increase the prices of your merchandise, the right time to lay off a worker, the right time to increase salaries, and so on. In this way, you stand a chance of not making unnecessary mistakes that could hurt your business and its profitability. When you know what the right time is to have an office, you will help your business a great deal as you look to expand.

When you realize your business has expanded to the point that you are always getting calls from people who want to do business with you, perhaps then is the time for you to establish an office. This is because you can only do so much on your own. You are a human being and, therefore, you have your own limitations. These limitations may include the fact that you may not be able to solve all the problems that your clients may have all at once. The fact that you get the calls directly to your mobile phone means there are clients who may need critical information, but they can not get through to you. You may, therefore, end up losing a lot of money that you would have otherwise not lost, had you hired someone else to be answering the telephone in your office.

When you realize that there are always people coming to you because they want to do business with you, and the numbers keep increasing by the day, then it is time that you got yourself an office. You do not want to always have your visitors go out with you for lunch or coffee in a restaurant so that you can talk business there. With time, these people may feel you are not serious or legitimate and they choose not to continue doing business with you.

An office gives you an edge above others. There is a certain prestige that is associated with you having an office. You may realize that after you open your office, you are likely going to get more clients meaning more revenues for you. An office gives clients the confidence that they can always come to you at any time without necessarily having to see you. They are confident that they will have their problems sorted out at the office.