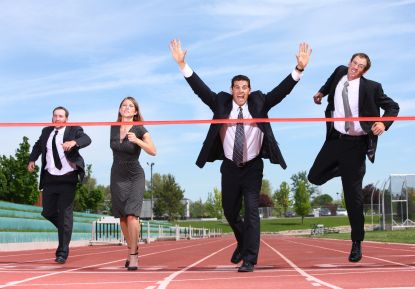 IN THE WORLD of athletics, a fact that reflects on a truism in life is this: the point of separation between the person who cuts the tape at the finish line and the individual who comes in second place is, in some instances, less than a mere second.  Yes, a fraction of a second is what makes that distinction between pole position and second best.  In the world of marketing, sometimes the difference between two products can come down to the label.  It is with this in mind that this article sets out to offer hints on product labeling and branding tips that you can fall back on to ensure that your product occupies pole position.
The first ingredient that goes into the design of a successful brand is research.  This is in the province of a branding agency.  In the event that your business entity is operating on a tight budget, you can essentially get some of your ideas from industry contacts, business associates, or any creative person that you know of. Don't be afraid to ask your employees what they think. I know an entrepreneur that, instead of hiring an ad agency to label his new products, would always use half the money he would have spent and used it to sponsor a design contest among his own employees.
The second issue that you need to be clear about in your mind is the issue of what a particular brand represents.  Remember, your brand is the face of the product or business.  It pays to have a vision of what your business is all about because knee-jerk reactions or the appearance of a business entity attempting to find its soul (accompanied by changes in its brand) has a way of doing a great disservice to a particular product.  Be careful not to inadvertently project a vibe of inconsistency.  
The third issue that anyone who wants to develop a reputable product should be mindful of is to ensure that the package is appropriate.  Appropriate spells out practicality.  The product should be packaged in a manner that is user friendly.  The last thing that you want is to have a product that is a cross between ingenuity and a failed packaging process.  This could potentially ground your product before it even takes off.
The fourth issue that you need to address is the labeling of the product.  Labeling is probably the one aspect of brand promotion that requires the most intense amount of research.  It also requires some gumption.  Once you have figured what works and what doesn't, as far as labels are concerned, the next port of call is of matters of a legal nature.  The legal matters that are to be addressed on a label will depend on the industry that the product is being parlayed in.  Food products, for instance, must have a standardization mark as well as a list of ingredients.
The above are just some of the issues that you need to look into when you are dealing with matters of branding and labeling of a product.