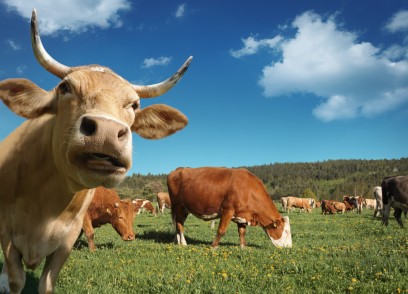 THERE ARE GENERALLY four steps to joining a social media platform.  Personal commitment in terms of dedicating enough time, money, staffing and actively participating through the various media channels is what makes the difference whether you will end having created a strong, sustainable network or not. While very small businesses may not need more than active participation and a staff member to manage it, without meeting these two key attributes, your chances of having a successful online network are likely to be a big disappointment.

The first step in joining an online community often involves filling out the required electronic forms with whatever social media network you are pursuing. The application form is easily found on the group's website linked address.  Ensure that you are able to fill in the form(s) correctly and remember the username and password you created.  When you have successfully filled out the application form(s), you will receive a notification that gives you the username and password you will need to login in the future.
Once you have what you need to login online, proceed by creating an identity for your business. Peruse your competitors' social media sites to get a good idea of what you're up against, and where you need to set your bar to have a comparable or better social media site. For a great example of a business' social media site, check out
https://www.facebook.com/pages/Expert-Business-Advice/143173819055060?sk=wall
.  Also, if you already have a personal page on the social media network on which you're creating a business page, view the profiles of people you may be familiar with and send invitations for them to check out your new business page, once it's finished.  Before long, you will receive invitation messages from people unknown to you but who share some common interests with you. You can accept such invitations to start growing your online community. Continue to respond to invitations appearing on your waiting list to grow the numbers you need for your network.

Currently, there are different types of social media channels, which can be used towards effective networking. The first type is referred to as social networking channels. This kind of channel offers excellent platforms through which you can build good networks. Such channels, for example, provide features such as instant messaging services, messaging services, photo and video uploads, facilities to form special interest groups, event announcements, and facilities to display the contacts of people or other businesses.  Examples of social networking channels that have revolutionized communication during the recent times include Facebook and Myspace.

Blogging is another social media channel that has been gaining worldwide usage and, consequently, has gained in importance for people interested in creating online networks. Blogging provides the opportunity to write and idea or a well-argued comment on a certain issue, and then post it.  Interesting blogs attract comments and reactions from people who read them; consequently, the same people may end up inviting others to your blog site. This significantly increases your online traffic as more people visit your blog site.

Micro blogging is another channel that is worth considering if you are serious about having a good online community. An excellent example of such a channel is Twitter, which despite offering you with blogging opportunities; it provides an excellent opportunity through which users can create links and use the links to create a following. For an example of a business' micro blog, check out http://twitter.com/#!/ExpertBizAdvice.

Apart from the types of channels described above, social bookmarking is gaining in importance and could, perhaps, be the missing link to having an expansive network. Perhaps you could have ignored it or not even considered using it.  Social bookmarking works in a simple way; blog posts are stored in an online directory such as Digg and Technorati, which serve as search engine baits that are able to capture blog posts containing certain words.  Such facilities are also used to direct traffic to your blog site. In this way, it becomes possible to generate large online traffic to your blog, over time.

Online discussion forums remain to be important tools for creating online networks, also. By responding to commenters regarding a certain issue or topic, it becomes possible to create a large network. Discussion forums are also very good tools in that they provide different kinds of feedback.  This kind of feedback can be of great use, especially to businesses that depend on consumer feedback to develop or redevelop certain products.

Finally, email marketing and video marketing have been used in the past and their use can be extended in the currentsituations to generate traffic.  To be successful in using Social Media Channels, it is important to understand how the media works first. This understanding will guide you in avoiding mistakes that could result in low traffic.  After mastering the basics about how a particular media works, try finding out the common usage patterns that are in use by many people so that whatever you come up with, you will be sure that you will generate sufficient traffic.

For example, it is possible to have attachments with an email message. Consider the addition of attractive graphics, video, or an audio message to complement your message. By enhancing your message in these ways, the communication becomes more engaging than a plain email message. When people send or forward these kinds of messages, it is more interactive. Suppose you are using blogging as a channel; it would bring more traffic if you book marked the blog posts and then sent them through other alternative channels available to you such as Twitter or Facebook.
By using a combination of more than two or three channels, it becomes possible to leverage on the advantages offered by each while effectively overcoming the limitations of the other. Eventually, through integration, it becomes possible to direct more traffic to your chosen social media channels, effectively building a good network.  For example, if using a social networking medium such as
Facebook
, upload graphic, video, and audio files to have a more interactive form of communication. Similarly, you can include links to social networking sites at the bottom of an email address or other marketing collaterals such as brochures or business cards. Carefully balancing these channels will give you the kind of network you want. Don't forget, also, to have the links to all of the business' social media platforms at the top of every page of your company's website!