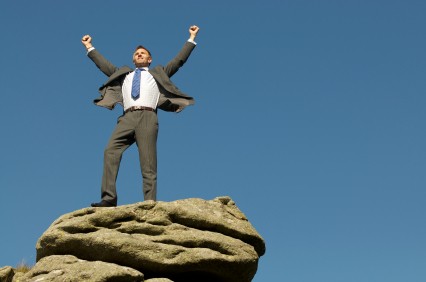 AS A BUSINESS owner or manager, you will have to collect payment for your products and services. The payment for the products and services you offer will determine the advancement of your company as you build and grow a company.  In short, if you don't get paid, you can't grow your business. Beyond that, if you don't collect your receivables quickly, then you can't grow your business quickly. Even on a month-to-month basis, if you collected from your customers before you had to pay your bills, it would allow you to use the line of credit that you were using to pay your bills until you got paid by your customers for expansion or advertising. Or…if your payment terms were such that you paid your bills after you collected receivables, you wouldn't need credit at all, thus, you wouldn't be paying out that interest rate.
The first tip that will help with your payment terms is to set out and agree payment terms with your clients well in advance.  Getting the agreement on paper is a must.  Let the customer know the terms of payment from day one.  This should include date of payment, the amount, the mode of payment, and the
late payment
fee schedule (if you don't have one, you should).  It's not good to leave on-time payment to chance.  If you don't enforce a payment schedule, your customers will take it upon themselves to use you like a loaning institution and your accounts and billing will be a mess. When the agreement is on paper, you will have something legally binding in case your customers don't pay on time or refuse to pay a late-payment fee.

Conversely, any document that customers bring regarding terms of payment should be read with a keen eye.  As in all facets of business, don't sign any written document before reading it.  By accepting their order, you accept their terms of payment.  It's advisable that you take your time going through the documents in detail.  If the document contains terms that are different from yours, you need to challenge them; otherwise, their terms will be in use.
Have the terms of payment stipulated clearly on your
invoices
.  It is good to state what will happen in case there is late payment.  In case of accumulated debts, you should also state the rules that apply.  When you have strict rules of payment, you will not experience as many problems of late payment.  In order to emphasize your terms of payment, you should be quick to send late-paying customers a
request for payment
as soon as the payment is overdue.  This way, they will know that you are serious about collecting on time and will be less likely to fail to pay next time.  Be strict to ensure that all your outstanding invoices are cleared so that you have money to run your business.  If you become lenient, people will take advantage of you to pull your business down.
There are those customers who will frankly tell you that they will pay in the future.  The most common line from these customers is "the check is in the mail." Decide how you are going to handle this and stick to your own terms. If you don't believe that the check is actually in the mail, you shouldn't think twice about freezing their accounts with you and start sending request for payment notices. Also, never begin an order until you get a signed and returned invoice, showing that your customer signed and agreed to your payment terms.